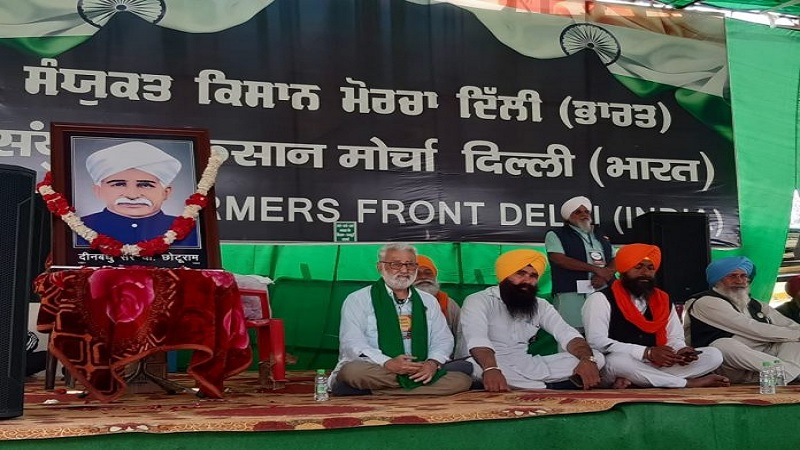 Image Courtesy:thefederal.com
Farmers across northern India observed meetings on February 16, 2021 to remember the contributions of farmer leader Sir Chhotu Ram on the call of the Samyukt Kisan Morcha (SKM.)
"Sir Chhotu Ram got the British rulers to enact at least 22 important legislations for farmers' benefit. He sought to liberate farmers from the clutches of usurious moneylenders. To this day, farmers are struggling against exploitation and Sir Chhotu Ram will forever remain a great source of inspiration for them," said the SKM in a press release.
Similarly, All India Kisan Sabha (AIKS) Finance Secretary P. Krishnaprasad told SabrangIndia that farmers continue to fight for loan waivers and Minimum Support Price (MSP) due to corporate monopoly. Small farmers lose their land generation after generation from five acres to two acres and so on.
Thus, to keep morale high, farmers across Delhi borders and other areas such as the Shahjahanpur border honoured Chhotu Ram at the protest sites.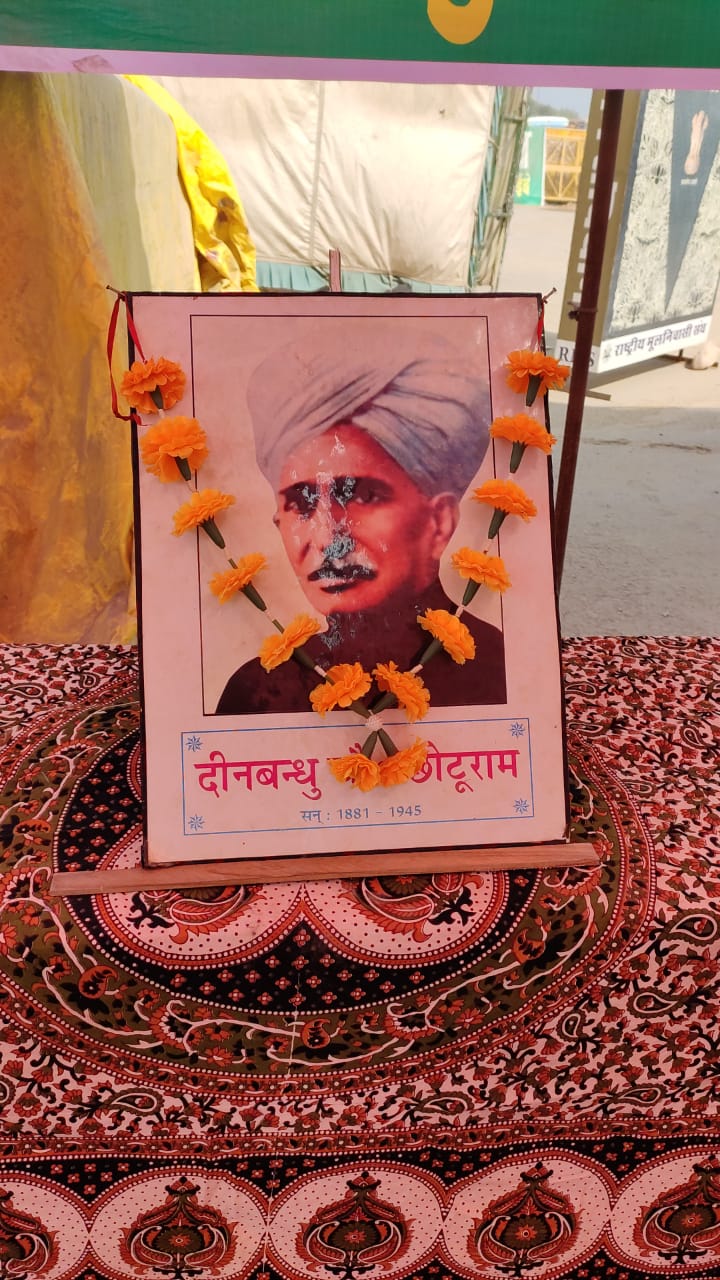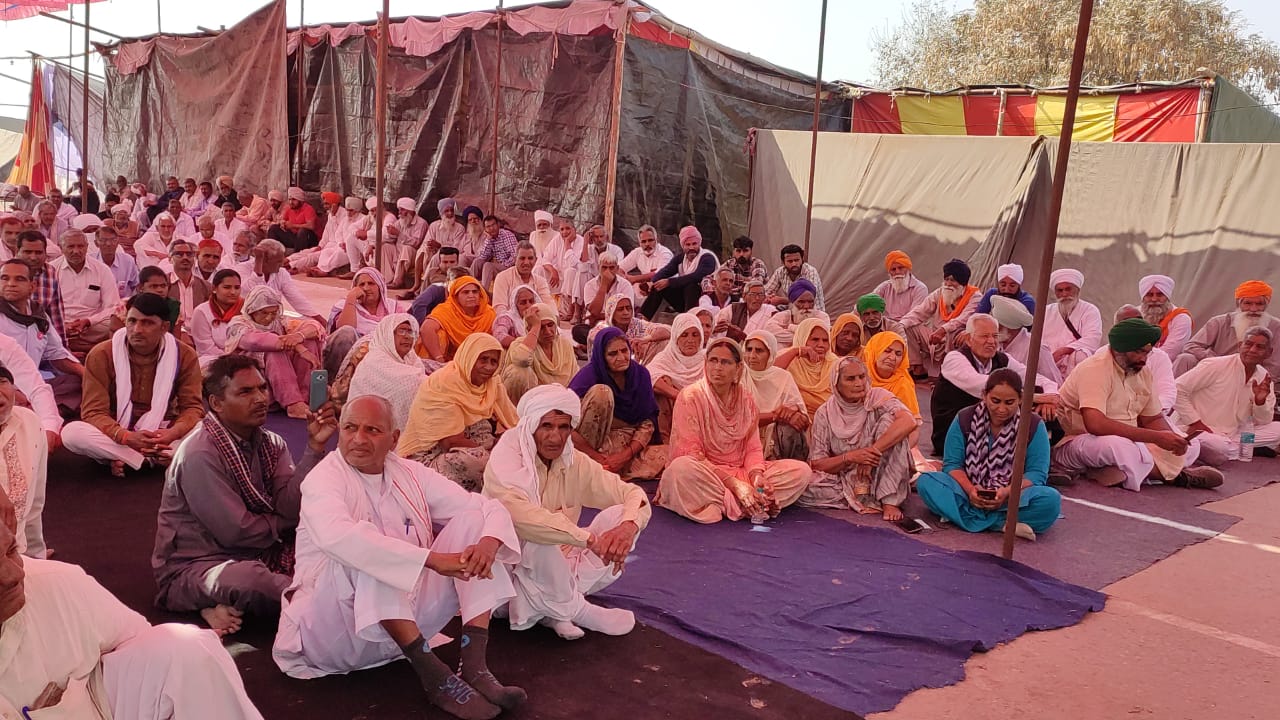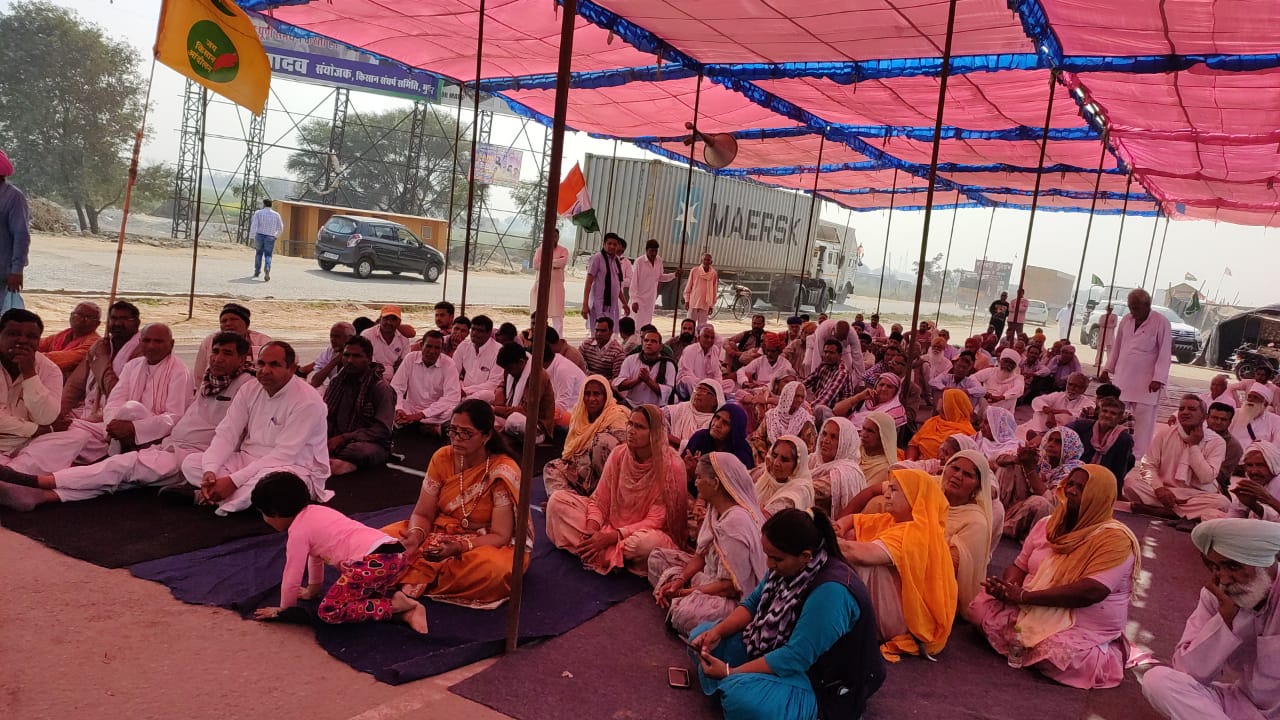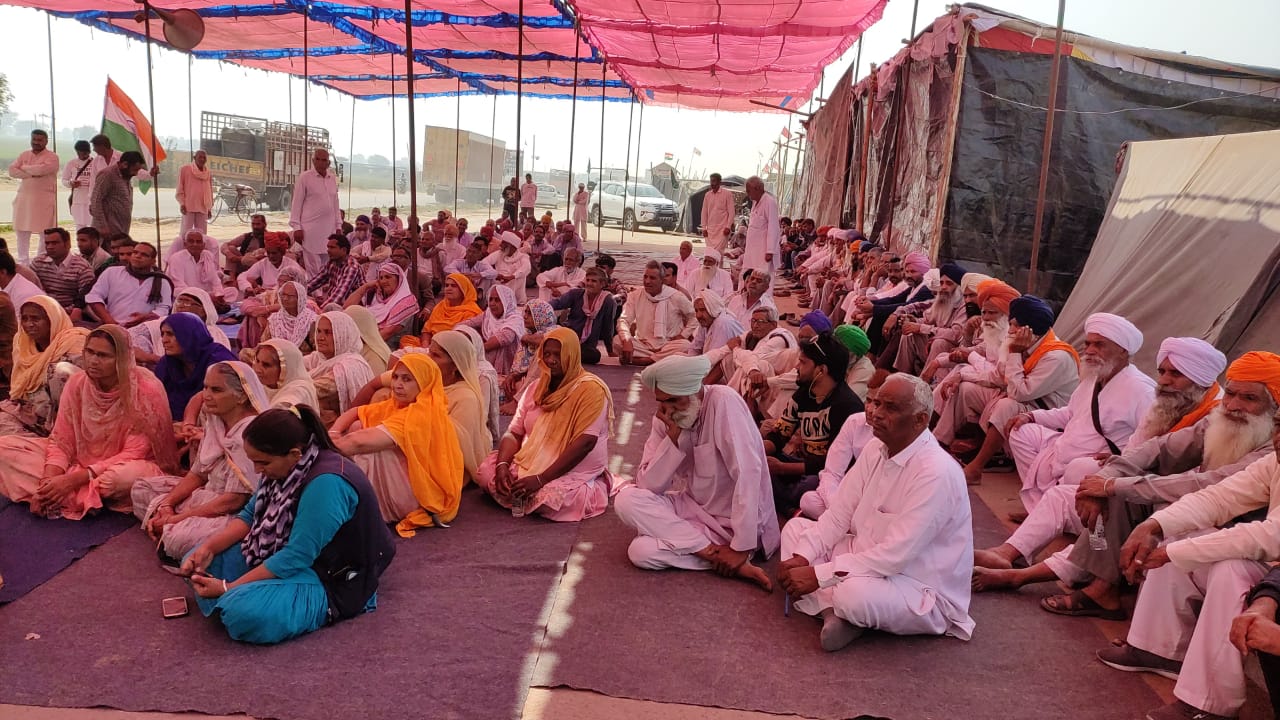 According to Haryana AIKS Vice President Indrajit Singh, Chhotu Ram's political work to organise farmers and liberate them from plunder and exploitation in the name of Unionist Party or Zamindara League, is an important chapter in history.
During his term as the Cabinet Minister in the Provincial Assembly before Indian partition, he introduced the Agricultural Produce Market Committee Act, 1939 to curb the arbitrary plunder of grain by ushers. The law called for a network of mandis and protected farmers from unnecessary cuts in payment. Singh said that the Modi-government was destroying this system by introducing the three farm laws rather than reforming and improving the previous laws.
Chhotu Ram also went on to enact laws to protect farmer's land, house, animals despite strong resentment and opposition of the moneylender classes. Another law prohibited the transfer of tenants' land to non-tenant farmers. The then Minister also gave social security rights like fixed working hours and leave for laborers.
"The construction of the Bhakra Dam was another major step that he took as a minister. Before his death in 1945, Chaudhary Saheb overcame all the administrative and economic hurdles for the construction of the Bhakra Dam," said Singh.
Lastly, he hailed Chhotu Ram for mobilising farmers of the Hindu-Muslim-Sikh community, saying that communalism is the biggest obstacle in the way of awakening the public.
Inspired by the late leader's work, Haryana farmers demanded the immediate dismissal of anti-farmer state ministers such as J. P. Dalal and Anil Vij. Mahapanchayats adopted resolutions to this effect and sent their resolution copies to the Chief Minister and Governor, said the SKM.
In other areas, Uttar Pradesh farmers decried the stagnant sugarcane prices even as inflation rose and pending arrears to sugarcane farmers amounted to around Rs. 12,000 crore in Uttar Pradesh alone.
"The anti-farmer policies of the UP government are very apparent and more farmers are expected to join the ongoing protests," said leaders.
The latest Kisan Mahapanchayats took place in Khammam of Telangana where thousands of farmers participated on February 15. The rally and public meeting was organised by the All India Kisan Mazdoor Sabha. People rallied with cultural performance and a tableau of a farmer dying by suicide as corporations take over farming.
Related:
Farmers honour fallen CRPF soldiers and martyred farmers on February 14
SKM condemns Centre's insensitivity towards farmers deaths
We won't back down until Centre repeals laws: North Indian farmers
Mahapanchayats in UP, Rajasthan and Haryana from Feb 12
At least 25,000 people gather for Punjab's first Mahapanchayat
Mahapanchayats getting bigger, bolder
Farmer focussed Mahapanchayats getting massive response in UP as well