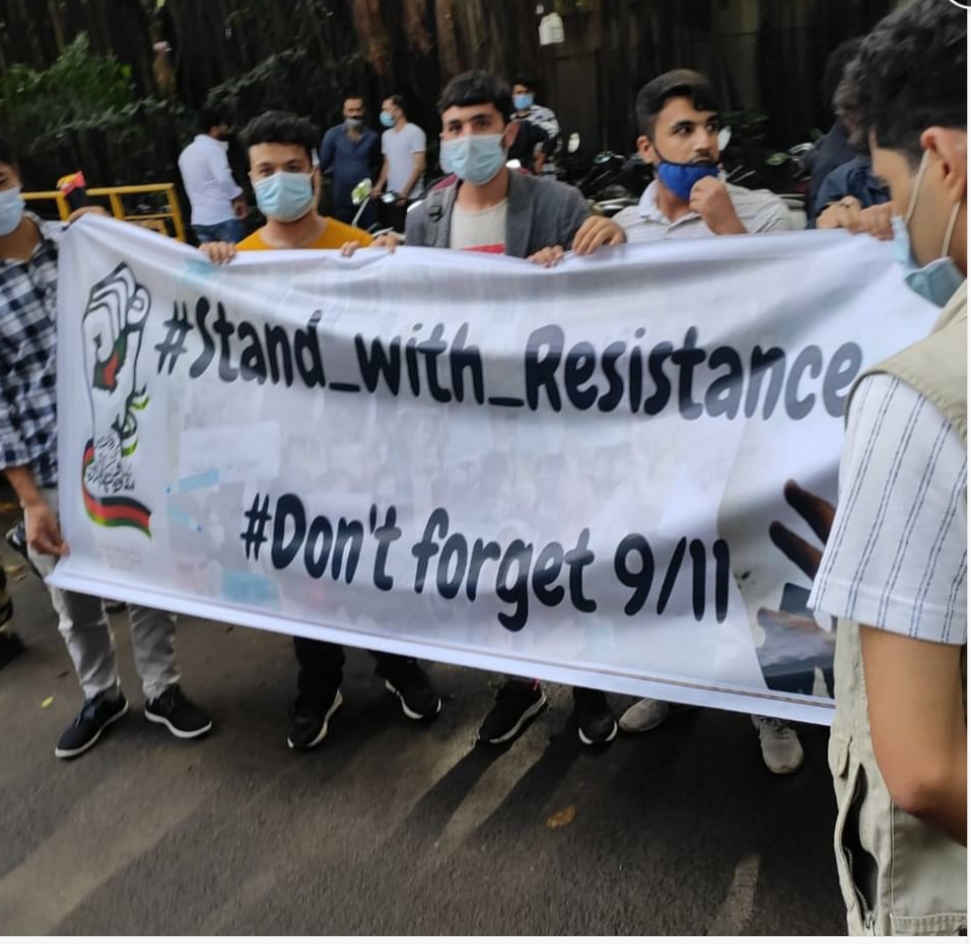 Around 500 people came together outside Savitribai Phule Pune University's (SPPU) International Centre on September 10, 2021 to express support for the "national uprising" against the Taliban declared by resistance leader Ahmad Massoud.
Afghan students studying in Pune took permission from the university authorities to observe a protest at 3 P.M on Friday. Holding banners and posters, the youths wanted to declare that a Taliban government is not acceptable to the people of Afghanistan. Women protesters were also present at the venue. However, organisers had to postpone the event when local police told them they had to get permission from administrative authorities as well.
"The situation is tough for the people of Afghanistan. We wanted to raise our voice in support of Massoud's call against the Taliban and Pakistan. But the police told us, we have to get permission from the Foreigners Regional Registration Office (FRRO)," said organiser Ahmad Zia Rohani.
He further said that the Taliban does not allow women to leave their houses, disallowing their rights. The Afghan students oppose this vehemently. The loss of one million jobs in Afghanistan is also a great concern for the students in India, who worry about their student visa if their financial support from home is gone.
"I graduated a month ago. But in this situation, I can't go back. We [students] don't recognise this government [Taliban]. So, we request the Foreign Affairs Ministry to extend scholarships and visas for self-finance students as well," said Rohani.
The lack of financial support for students has created difficulties in availing food, accommodation and educational facilities. Many students don't have money to pay rent in the city. Earlier, the Afghan Students Association Pune (ASAP) approached the Maharashtra government to talk about the extension of visas and scholarships. Around August 29, members also sent letters to the FRRO and the Foreign Affairs Ministry in Delhi.
Rohani noted that on Friday, the FRRO's website said students can extend their visa but did not provide details as to the procedure. The website says, "Afghan nationals living in India on any category of visa will be granted extension of visa by FRRO/FRO concerned on gratis basis until further orders. They will not be granted exit or issued leave India notice by FRRO/FRO concerned without prior approval of the Ministry of Home Affairs."
Related:
450+ Citizens from all walks of life stand by Javed Akhtar, Naseeruddin Shah
Journalists for Afghanistan: A fundraiser for colleagues targeted by Taliban