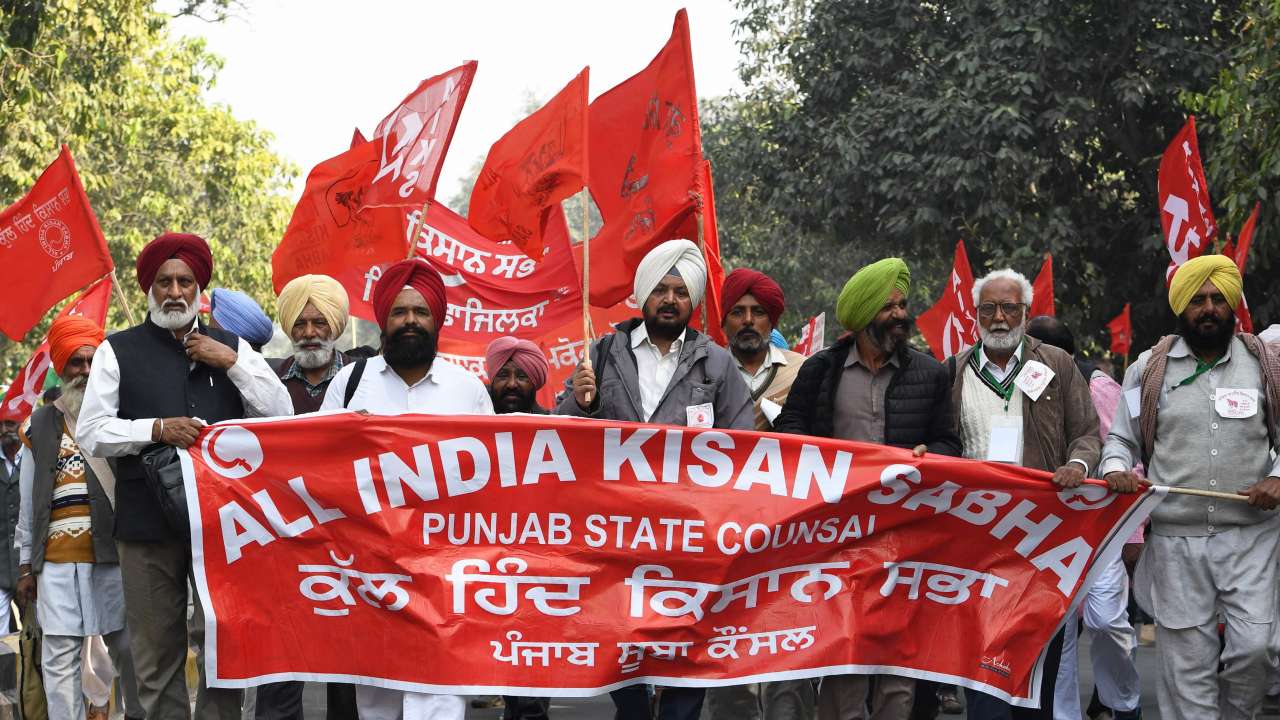 The All India Kisan Sangharsh Coordination Committee (AIKSCC) unequivocally repeats, reiterates and places on record that it stands firmly, resolutely and unwaveringly with and in support of the ongoing Farmers' Protest at Delhi and rest of India, said the AIKSCC National Working Group (WG,) its highest decision making body on January 28, 2021.
"There is no question of the AIKSCC disassociating itself from the ongoing protest and movement. It is noted with regret that some media channels are wrongly reporting that AIKSCC has withdrawn support to the Farmers' Protest – nothing can be further from the truth," said the Working Group in a press release.
Earlier, former AIKSCC member V. M. Singh had dissociated from the Sanyukta Kisan Morcha (SKM). However, while Singh has made his statement as the Rashtriya Kisan Mazdoor Sangathan (RKMS) President, some news organisations took this to mean that the AIKSCC has split from the coalition group. The organisation published its official statement to dispose of any such confusion.
The statement – signed by WG members such as Sri Avik Saha, Dr. Ashish Mittal, Atul Kumar Anjan, Ashok Dhawle, Darshan Pal, Hannan Mollah, Jagmohan Singh, Kavitha Kuruganti, Kiran Vissa, Medha Patkar, Pratibha Shinde, Prem Singh Gehlawat, Raju Shetti, Raja Ram Singh, Satnam Singh Ajnala, Satyawan, Sunilam, Vemulapalli Venkataramaiya and Yogendra Yadav – reiterated that the organisation stands shoulder to shoulder with the farmers movement and any attempt to spin any other narrative amounts to sabotage of the ongoing struggle.
Officials said that as the largest platform of farmers and farm workers organisation of India, the AIKSCC represents the interest and concerns of its constituents and thus firmly stands with the demands for repeal of the three anti-farmer Acts, legal guarantee of Minimum Support Price (MSP) and withdrawal of the Electricity Amendment Bill 2020. These are non- negotiable, said the AIKSCC.
"Any statement made by any person in any capacity whatsoever that is contrary to the above clear stand and position of the AIKSCC is incorrect, unauthorised and not the official position of AIKSCC and should not be taken cognisance of under any circumstances," said the AIKSCC.
Accordingly, the Working Group appealed to all farmer leaders to unite and not give-in to the desperate diversionary and divisive attempts by this anti-farmer regime.
In light of the Republic Day incident, farmers cancelled the plan to march to Parliament on February 1, Budget Day. Instead, peasants will observe Jan Sabhas across India and one-day sit-in fast on January 30, Mahatma Gandhi's death anniversary.
Related:
SKM asserts farmers unity remains intact!
Why did Delhi Police mislead us, not stop the outsiders who initially broke the barricades: Farmers
Kisan Ganatantra Parade: How the mainstream media ignored ground realities
Deep Sidhu defends himself! Claims Red Fort was a result of public anguish
Amit Shah chairs high-level meeting, directs additional security