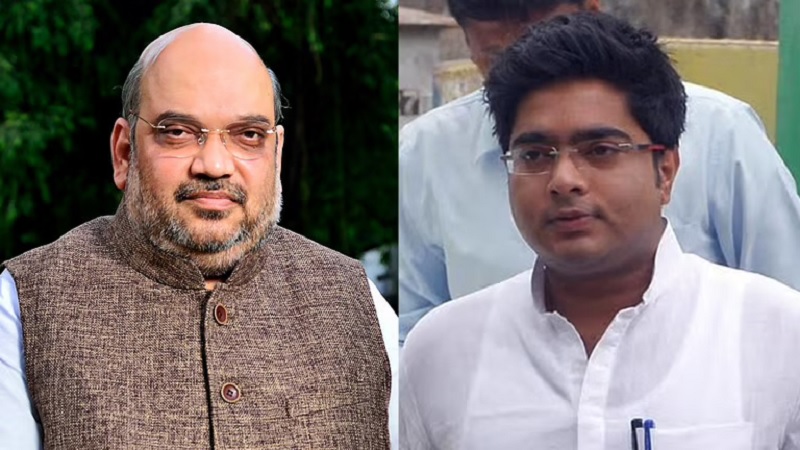 Image Courtesy:barandbench.com
A West Bengal court has summoned the Union Home Minister Amit Shah in connection with a criminal defamation suit filed by Trinamool Congress (TMC) Member of Parliament, Abhishek Banerjee, as per an order uploaded by Bar & Bench.
The court's order read, "Whereas your attendance is necessary to answer to a charge of (Section) 500 of the Indian Penal Code. You are hereby required to appear in person/by pleader before the Special Judge (MP/MLA) court at Bidhannagar on February 22 at 10 in the forenoon".
The complainant, Abhishek Banerjee, who is the nephew of West Bengal Chief Minister Mamata Banerjee, filed a defamation suit objecting to a speech made by Shah on August 11, 2018 at a rally organised by the BJP in Kolkata, as per media reports.
While speaking at the Yuva Swabhiman Samavesh Rally at Mayo Road in Kolkata, the Home Minister had reportedly said that the people of Bengal have not received money disbursed under central funds due to corruption by Trinamool Congress.
Indian Express reported that the complainant had submitted in court that Amit Shah targeted Banerjee by referring to him as the "nephew" of the Chief Minister. The statement, "The residents of the village in Bengal. Has the money reached your village? Where did it go? Where? Modi ji has sent it. Where did Rs 3,59,000 crore go? This has been gifted to the nephew and the syndicates. This has been sacrificed at the altar of corruption by the Trinamool Congress", has been objected to by Abhishek Banerjee in court.
After the alleged defamatory remark, on August 28, 2018, Abhishek Banerjee filed a complaint against Amit Shah stating that the allegations are patently untrue and a ploy to tarnish and damage his reputation. Reacting to the development, State BJP spokesperson Samik Bhattacharya told Deccan Herald, "Whether Amit Shah would appear in court in person will be decided by lawyers. We will respond to this legally".
Related:
Times Now files Rs. 100 crore defamation suit against Newslaundry!