If it bleeds, it doesn't lead!
For those of us who rely on our Facebook friends and Twitter accounts on social media for our news, the only information of police brutality on protesting students at the #Occupy UGC protest march to Parliament on December 9, 2015 were the photographs of bleeding students, with swollen and bruised faces and bandaged heads, and the spray of water cannons.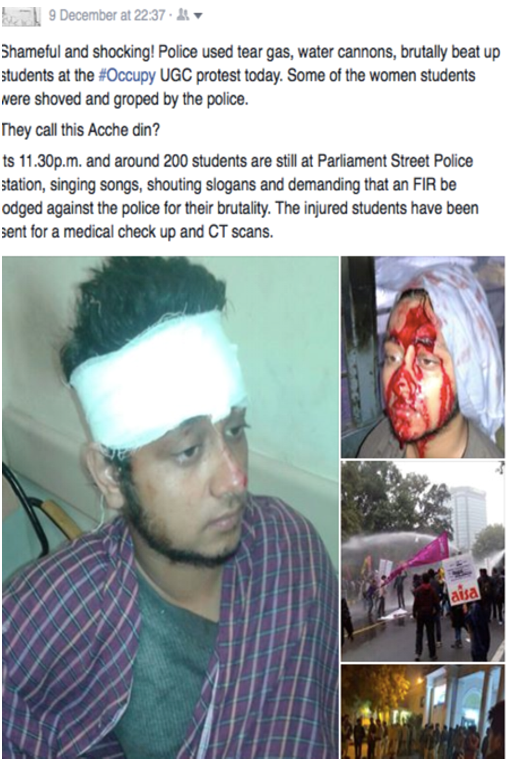 Print and broadcast media, barring a few exceptions, decided the story wasn't simply worth covering. Or, if it did, it was only in the context of traffic disruptions, as the Delhi edition of Hindustan Times (HT) decided on Dec 10, 2015!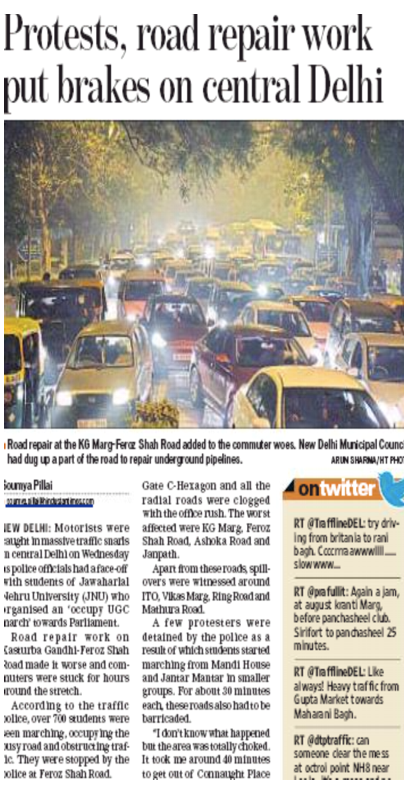 On the same day, there was another vigorous protest by youth from Manipur but, curiously, HT decided the news wasn't worth covering, except in a passing mention in a 'crime' report on a stabbing attack on one of the organisers of the protest!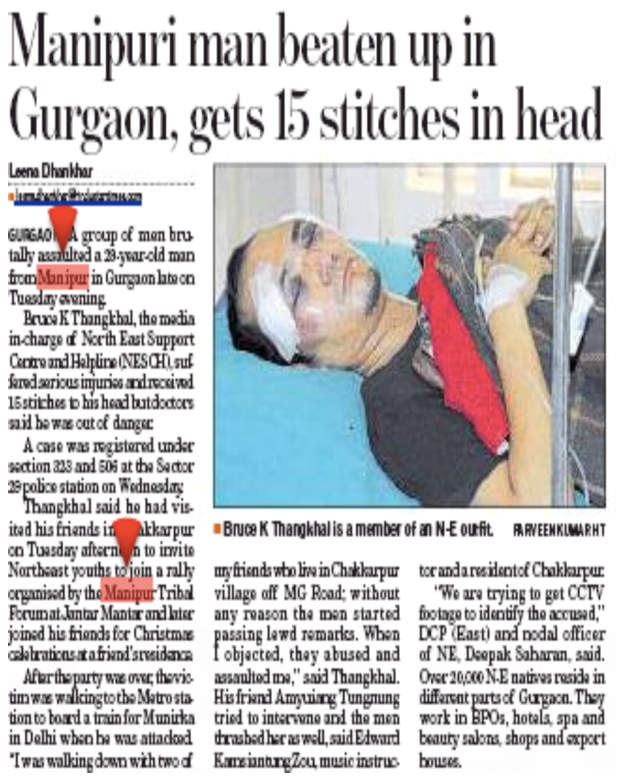 Clearly, there was no attempt to join the dots or even find out if there was anything more to the attack.
The Delhi edition of The Times of India on the same day, that is December 10, decided a photo-story on page 4 would suffice, with a picture of the police beating up students and a caption that also provided the police with its exit option: that the students were throwing stones at the police!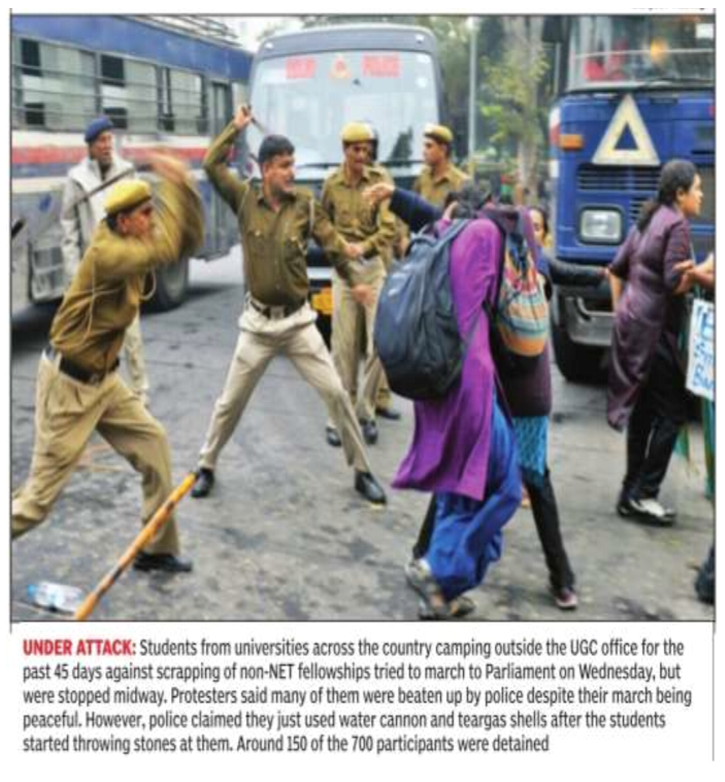 Of course, as this video shows, there isn't a single stone on the very clean streets of Janpath and nor can one spot a single stone thrower!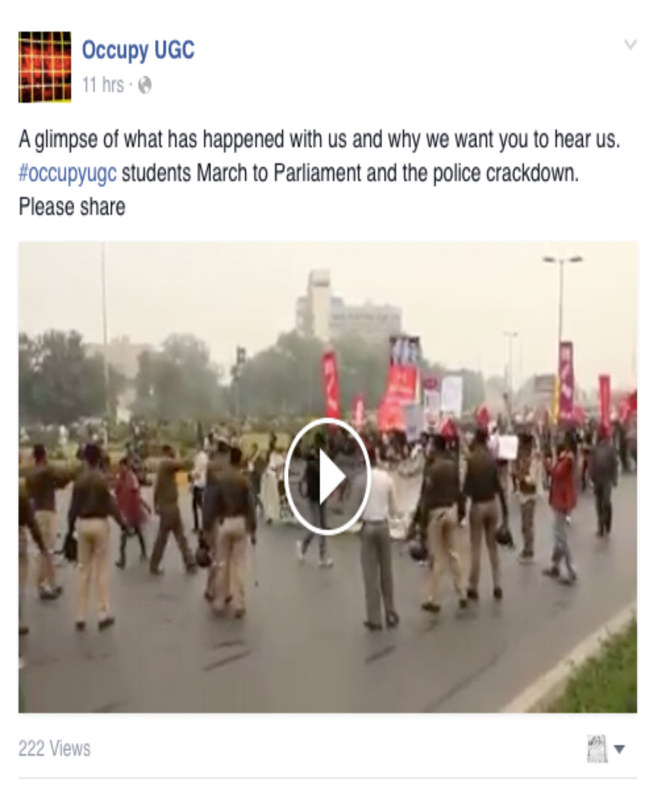 What one sees, quite clearly, was a very spirited, but peaceful, march that managed to break one cordon quite easily and effortlessly. When the students proceeded ahead and neared the second cordon, a police vehicle and presumably also, police from the first cordon, which allowed themselves to be pushed aside, begin to close in. And beat up the ambushed students from behind! The police particularly targeted women protestors, shoving their lathis between their thighs and groping them even when they were in the three buses they (the police) deployed to take the students to the police station.

It was only this this report by Rahul M, an independent journalist, in The Caravan that gives us a comprehensive account of what actually transpired and why the students were agitating. For the media, the student' protest over privatization of higher education and the shift in the state's commitment to universities as centres of higher learning to the WTO-mandated 'commercial' ventures are not stories worth giving attention to.

This government has clearly decided to ignore the anger of students across the country – whether over the opaque appointment procedures that enabled the saffronisation in the FTII, Pune, the protest over the scrapping of, and subsequent changes in eligibility criteria of the non-NET research fellowships, the ban on the Ambedkar-Periyar Study Circle in IIT-Madras or the curbs on the beef festival in Osmania University, the sexual harassment in Jadavpur University, suicides of dalit students in the IITs, discrimination against dalit students in other premier institutes, And, if the media follows suit, what does one make of its agenda?

(This writer is a senior and independent journalist. She spoke to some of the protestors at the Parliament Street Police station where the students had been detained after the march)