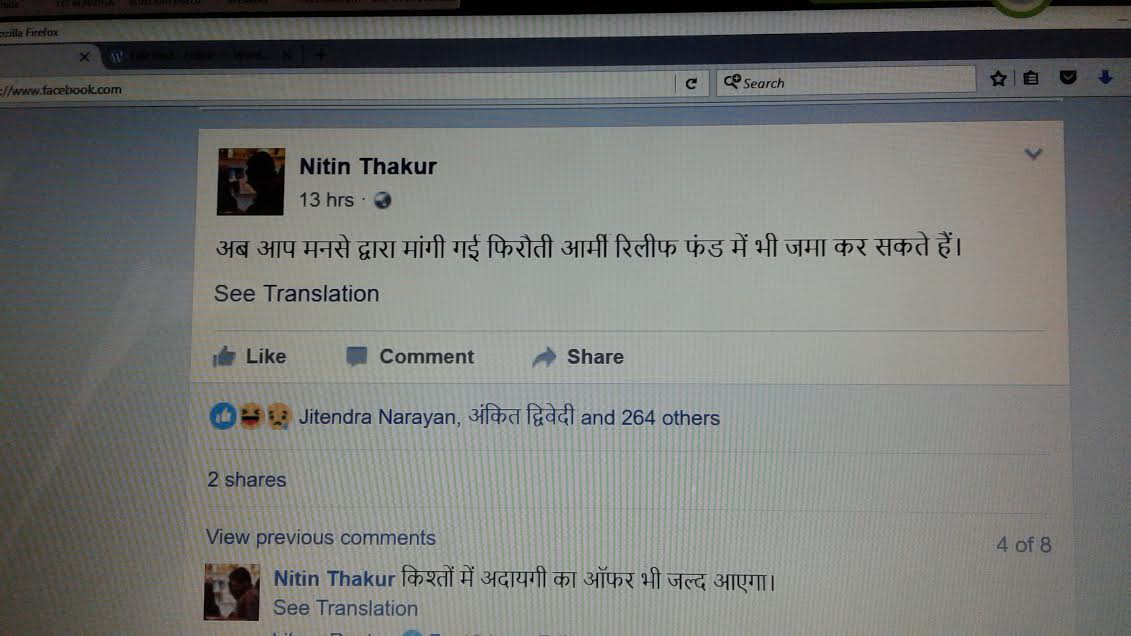 It was a sad day for many of us when we saw Karan Johar's video requesting not to ban an Indian film in India. Film 'Ae Dil Hai Mushkil', that features Pakistani actor Fawad Khan, ran into trouble after Raj Thackeray-led Maharashtra Navnirman Sena (MNS) said it won't allow release of any movie in India that featured Pakistani artistes . It is due for release on October 28, ahead of Diwali.
Karan assured his audience in the video that he won't work with Pakistani artistes anymore. He requested Indians to not stop another Indian's film. He asserted that the film was made with Fawad Khan at a time when Prime Minister Narendra Modi had visited Pakistan. Those were different times. Indian Government was keen to collaborate culturally with Pakistan. It was in that spirit of cross-cultural friendship that Dharma Productions had worked with Fawad Khan.
Karan Johar's video was however, a sad testament of the times we live in. Bullied by an extra constitutional entity Karan had to come to his film's rescue. Maharashtra Navnirman Sena (MNS) like Shiv Sena is mostly known for discriminating against Indians. They violate law of the land in the name of language, state and religion. Their targets change with time.
Film maker Anurag Kashyap tweeted that Prime Minister Narendra Modi should apologise to the nation for visiting Pakistan. Kashyap expressed the helplessness of the artistes who had only followed their PM in extending a hand of friendship towards their Pakistani counterparts. Why should only the film makers suffer for their decisions? After all these decisions were taken before Uri attacks. Just like Prime Minister's decision to visit Pakistan.
Karan Johar remained silent for long. Most civilians expect their Governments to protect them. Like any law abiding citizen Johar expected the law of the land to protect his interests. In past when Monisha Koirala had gone to Bal Thackeray to seek "justice", the courts had intervened strongly. Bal Thackeray was shown his place. That of an extra constitutional arbitrator.
This time Chief Minister of Maharashtra Devendra Fadnavis had a meeting with Karan Johar and Raj Thackeray. The extortionist and the victim were made to sit together by the elected Chief Minister of a state.
All the films featuring Pakistani artistes and yet to release will need to pay up 5 crore for the Army fund, said Raj Thackeray. There was no statement on the same from any government official. A patriotic extortion!
While Government of Maharshtra bowed down to the pressure of an extortionist the Government in Center has kept quiet. And because one must say it more than ever before…this is the same Government that attacks students, educational institutions, supports extortion of money from artistes, makes wimps out of bold film makers, stays quiet when Dalits , Muslims, people in wheelchairs are attacked…
Is this our new MAKE IN INDIA mantra? Make Indians WEAK?
Welcome to new India where an elected Government gives in to extortion! Welcome to India where artistes must bow down!