More than half way through his five year tenure Prime Minister Narendra Modi has effected a much hyped reshuffle in his council of ministers, inducting a set of "tried and tested bureaucrats" with "proven records" of efficiency and integrity or so his admirers claim.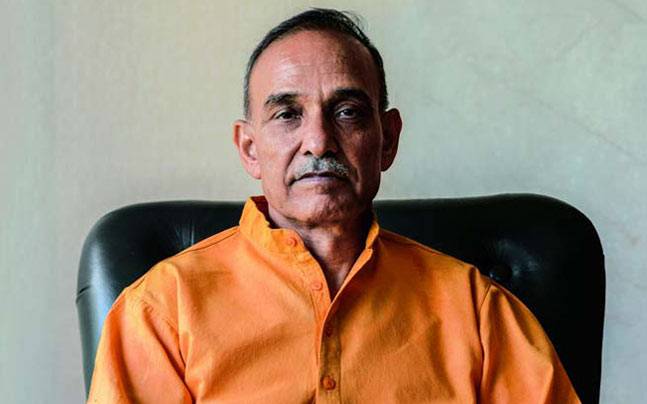 Image: India Today
So we have the likes of Satyapal Singh, a former Mumbai Police Commissioner a IPS officer from Maharashtra cadre now a Union minister.
His tenure as Pune Police Commissioner witnessed the 2010 German Bakery bombing in Pune that killed 17 people and injured at least 60 more. His so-called action resulted in a big embarrassment to the then Government when it turned out that he apprehended wrong persons for that blast solely on his intuition since they happened to be Muslims. He however earned kudos for defeating the formidable Rashtriya Lok Dal (RLD) chief Ajit Singh in his home territory Baghpat and become a member of the 16th Lok Sabha.
So let us examine the past record of Satyapal Singh. Before he quit as Mumbai Police Commissioner, hardly anyone outside Maharashtra and many even within Maharashtra had heard of this Jat from Meerut who joined the IPS in 1980.
His opportunity to head the high profile Mumbai Police also came as sheer godsend, following the riotous demonstration by Muslims in Azad Maidan over the killings of Rohingyas in Maynamar for which the then Mumbai Police Commissioner Arup Patnaik was blamed by the communal Shiv Sena and BJP for handling the rioting Muslims with kid gloves and unceremoniously bundled out. And so a wimp of a Home Minister in Maharashtra belonging to the NCP R R Patil chose a supposed tough cop with proven record of targeting Muslims and Maoists, Satyapal Singh.
The Wikipedia tells us that on 31 January 2014 Singh tendered his resignation and applied for Voluntary Retirement Scheme (VRS) and sought to be relieved immediately to contest the upcoming the general elections on BJP ticket. That Patil, post haste accepted Singh's request and hurriedly granted him VRS to facilitate his joining the BJP, to enable him to attend a rally in Meerut for joining that party in the presence of Narendra Modi and the then BJP chief Rajnath Singh.
On quitting the Police service and joining the BJP, Singh announced grandly, "My inner voice is telling me that it's time to change profession. As a police officer, I have worked for the people of Mumbai and Maharashtra for many years, but now it's time to work for the entire country with a renewed energy."
Less than six months of quitting and within a month of being elected the MP from Baghpat on June 2, 2014, the Mumbai Police busted a prostitution racket running from a flat in the fashionable Versova in Andheri west facing seaside owned by Singh and arrested two women and a man we were told was the caretaker of that flat. Singh first avoided any reaction to the news report and later claimed he had rented it out to IndiaBulls (his close proximity to IndiaBulls is another story, reflecting on his financial integrity but that for another day) and had no idea who all were using his flat and for what purpose. This coming from a former Police Commissioner of the Metropolis showed how efficient and competent this man was even if he was really ignorant of the goings on his own flat. And Modi has rewarded Singh for his supposed "integrity and efficiency."
As for the prostitution racket and the IndiaBulls connection, the company claimed with documentary evidence that it had vacated that flat quite sometime back and returned it to its owner, that is Singh. Nothing was heard of that disgraceful racket run from the Police Commissioner's home. And why would it, he was the chosen one. The embedded media buried that story and we never ever heard of it after the first news broke.
Singh was a first time MP and so had difficulty in securing government accommodation for a couple of months. In that situation new MPs are either made to stay in their respective state guest houses in Delhi or in government owned Ashoka Hotel. Singh being the MP from UP was naturally entitled to a room in UP Niwas. But then who would pay this first time MP any special VIP attention in UP. So he decided to park himself in the newly constructed and tastefully furnished Maharashtra Sadan at Kasturba Gandhi Marg and occupy not one but a couple of adjoining rooms there for the staff knew him as a former Police Commissioner of Mumbai.
This in turn caused considerable heartburning among other first time MPs from Maharashtra and one of them Ravindra Gaikwad of Shiv Sena took it out on a Muslim caretaker on August 4, force feeding him while the poor man was fasting during the month of Ramzan. The Sena later went public explaining the anger and annoyance of its MP over the VIP treatment being given to Singh.
Singh was spotted by the Sanghis when as Nagpur Police Commissioner, he started forming Mritunjay clubs mainly of ABVP students from college and university campuses ostensibly to aid the Police hunt for terrorists (read Muslims) and in effect spy on Muslims neighbours and acquaintances. He formed 386 such clubs in Nagpur from 122 senior colleges and 86 junior colleges. The state's minority commission then questioned its legitimacy and intent.
But what endeared him to Modi and helped his decision to join the BJP as a better career prospect was his role as a member of the Special Investigation Team (SIT) set up by the Gujarat High Court to probe the Ishrat Jehan fake encounter case which implicated Modi and his Gujarat government In June 2011, within weeks of being appointed as chairman of that team comprising also of two other members Mohan Jha and Satish Verma, he quit citing his differences with the other two members who as it turned out later, came to the conclusion that it was a fake encounter.
So it is neither financial nor personal integrity which has been rewarded in the case of Singh. Grapevine has it that Sanjeev Balyan who quit paving way for Singh and other entrants in Modi's ministry had become a bit of an embarrassment for Modi all the time harping on corruption. But then he had to keep the communal cauldron boiling among the western UP Jats which he and Amit Shah had ignited in Muzaffarnagar and adjoining western UP Jat belt in 2013 and that's where Singh came in handy.
Courtesy: faraz1951.wordpress.com