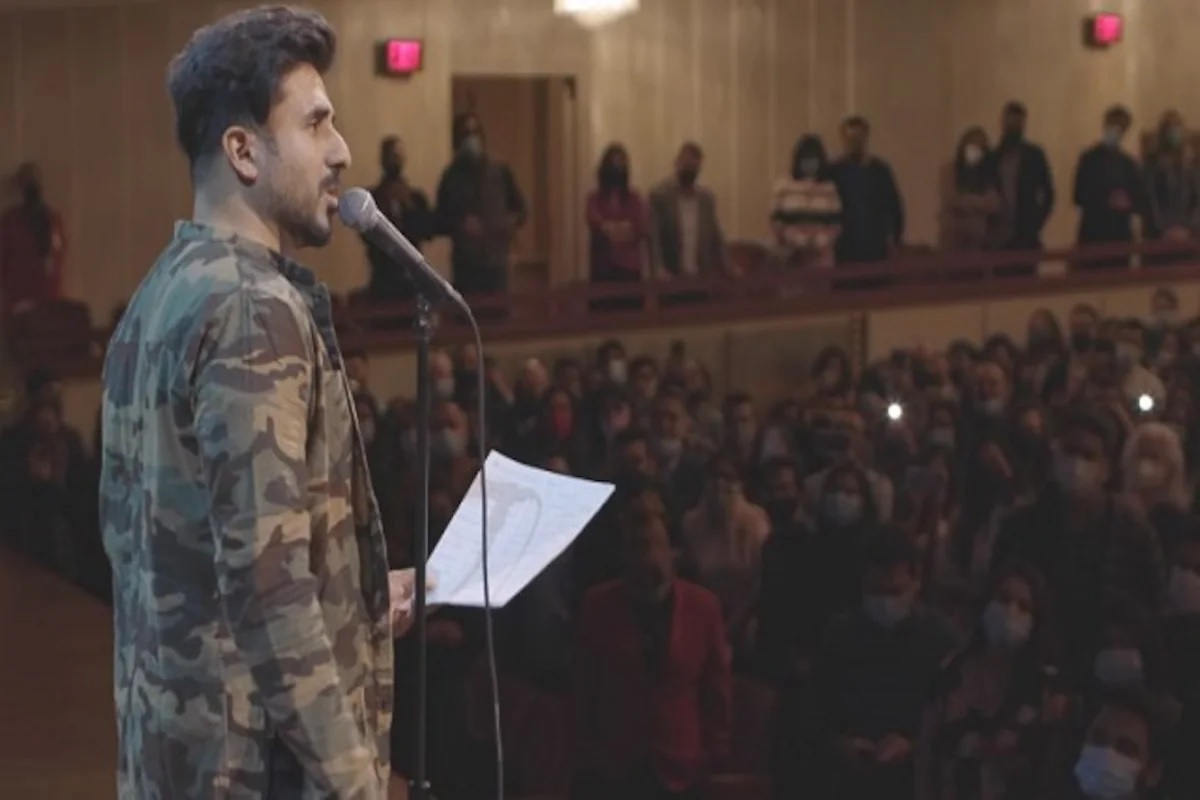 Vir Das, an actor and a satirist is a lucky man. While he continues to be trolled, and has had a case filed against him for his comedy set 'I come from two Indias' that he performed at the Kennedy Centre, he is lucky he is still a free man. The bitter irony is that, it is not known what fate awaits him once he lands back in India.
Art of all kinds is often meant to be political, and satirists have evolved it as a powerful comment on the state of affairs across the world. Different artists, especially those who specialise in spoken word performances, including stand up comedy and satire shows, and plays, use various tools of the craft to make a point, as did Vir Das, commenting on various socio political issues currently in the news in India. He comments on inflation, curbing of rights, political 'ruling' class, and also of hope and faith in an India that is brave, "wears its heart on its sleeve," is plural, and ends saying he is proud of that one version of India, and asked the audience to applaud for the India they want to live in. "I represent a great person… who made a great thing that is turning into a memory…" he said. The audience's applause filled the massive packed hall.
As expected, 42-year-old Vir Das's performance has also triggered scores of right-wing affiliated social media users. The 'I come from two Indias' monologue was performed in the John F Kennedy Centre in Washington DC. A case has been filed against the artist in Mumbai accusing him of 'insulting India'. Advocate Ashutosh Dubey who identifies himself as a legal advisor of Bharatiya Janata Party-Maharashtra Palghar District, has filed the complaint against Vir Das with the Mumbai Police, accusing him of "defaming & spoiling the image of India in the USA, which is inflammatory."
I have filed the complaint against Vir Das Indian Comedian with @CPMumbaiPolice @MumbaiPolice for defaming & spoiling the image of India in the USA, which is inflammatory.

He wilfully spelled inciting & derogatory statements against India, Indian women, & the PM of India. pic.twitter.com/xQuLuGwGZv

— ADV. ASHUTOSH J. DUBEY ?? (@AdvAshutoshBJP) November 16, 2021
Others have continued to make comments on the video clip of Das's performance. According to news reports, Das is currently in the US, and had uploaded his set that was part of his recent performance at the John F Kennedy Centre on YouTube. In the around six-minute video, Das talks about the duality found in India's socio-political fabric, illustrating his point with topical issues relevant in India today, including women's safety, the pandemic, the crackdown on artists, as well as the farmers' protests. The video has so far clocked over one lakh views, and over 13,000 comments.
Many right-wing affiliated Twitter users reacted so aggressively to the satire that Das posted a note in Twitter explaining the act was not intended to insult the country but was "a satire about the duality of two very separate India's that do different things. Like any nation has light and dark, good and evil within it. None of this is a secret. The video appeals for us to never forget that we are great. To never stop focusing on what makes us great."
He added that the video "ends in a gigantic patriotic round of applause for a country we all love, believe in, and are proud of" and appealed to the people not to be "fooled by edited snippets… I take pride in my country, and I carry that pride across the world."
— Vir Das (@thevirdas) November 16, 2021
However those on auto pilot troll mode are not convinced. A user even suggested that Vir Das "deserve some medicine like his fellow friend Munawar Faruqui."
#VirDas deserve some medicine like his fellow friend Munawar Faruqui. Like & RT if you agree with me. pic.twitter.com/12eE9mhY8H

— Ankita (अंकिता) ?? (@rightistankita) November 16, 2021
Vir Das, interestingly has united influential social media users uniting across political divides, online. Congress leader, lawyer Abhishek Singhvi said "generalising the evils of a few individuals and vilifying the nation as a whole in front of the world is just not done!"
Generalising the evils of a few individuals and vilifying the nation as a whole in front of the world is just not done!

The people who painted India in front of the west as a nation of saperas and luteras during the colonial rule have not ceased to exist.#VirDas

— Abhishek Singhvi (@DrAMSinghvi) November 16, 2021
The right-wing influencers seemed to have followed a predictable script. Actor Kangana Ranaut, who is banned from Twitter, wrote on her Instagram stories her own opinion piece as it were asking for action against Das, "When you generalise all Indian men as gang-rapists it gives rise and encouragement to racism and bullying against Indians all over the world…after Bengal Famine Churchill famously said, 'These Indians breed like rabbits they are bound to die like this…' he blamed Indians' sex drive/fertility for the death of millions because of hunger… Such creative work targeting an entire race is soft terrorism… strict actions must be taken against such criminals ." The other influencers continued trolling him in their own way.
Vir Das goes to the USA and says this to a packed Kennedy Center.
These are the "influencers" of our country who continue to perpetuate the "snake charmer" idea of India to the world! pic.twitter.com/OaFNsZynRC

— Maya (@Sharanyashettyy) November 16, 2021
I doubt if @thevirdas has EVER worshipped a woman, his confession of what he does at night of course is totally believable, considering he appears to be such a tharki creep! pic.twitter.com/T794j7ujos

— Shefali Vaidya. ?? (@ShefVaidya) November 16, 2021
Remember what happened to comedian Munawar Faruqui?
Comedian Munawar Faruqui's livelihood was impacted once again, last month, when Bajrang Dal members travelled all the way from Gujarat to Mumbai to threaten venue owners against hosting Faruqui's scheduled stand-up comedy shows. The shows were to take place on October 29 at the hall in Borivali (West) and on October 30 and 31 at Rangsharda auditorium in Bandra (West).
Faruqui tweeted on October 27 that the Mumbai shows scheduled for October 29, 30 and 31 have been cancelled as "the safety of the audience is what matters most to me. I don't want my audience to go through what I am experiencing".
Faruqui was arrested earlier this year on charges of hurting religious sentiments at a show in Indore based on a complaint filed by Eklavya Singh Gaur, chief of Hindutva organisation Hind Rakshak Sangathan. The audience's retelling of the incident indicated that the joke was never told in the first place and Faruqui was incarcerated without cause.
On January 5, his bail plea was rejected by the Sessions Court. In an appeal to the High Court, Justice Rohit Arya of the Madhya Pradesh High Court refused to grant him bail observing that, "Such people must not be spared". After over a month of being incarcerated, Faruqui was granted ad-interim bail by the Supreme Court on February 5 while observing that neither the precedent laid down in the 2014 Supreme Court judgment (Arnesh Kumar vs State of Bihar) was followed, nor the procedure under section 41 of the Code of Criminal Procedure was complied with.
Related:
Hate Watch: Bajrang Dal threats force Munawar Faruqui to cancel shows in
Breaking: SC grants ad interim bail to comedian Munawar Faruqui
Erratic arrests by police and the Arnesh Kumar Judgement