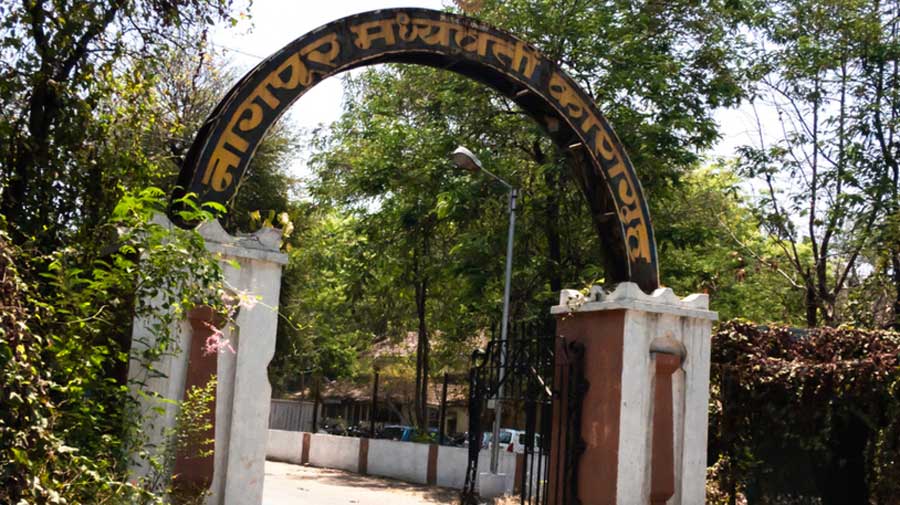 "The humiliation is unbearable, your conduct incorrigible, illogical and inhuman. I, however, put you to notice on instruction of the wife of Prof G N Saibaba, that shall my client suffer any health hazard or deterioration or denial of any fundamental requirement, you in person shall be held responsible for damages and sued in appropriate court of law," says a letter by Prof Saibaba's lawyer Aakash Sarode.
He has put on record that out of the 34 things he gave to the jail authorities, as requested by Prof Saibaba, only 13 items were accepted by them. The former Delhi University professor G N Saibaba, is serving life term in Nagpur Central Prison, is wheelchair bound, and suffers from a number of chronic health conditions that his wife AS Vantha Kumari fears puts his life at risk. He needs certain medication, physiotherapy aids, warm clothing to survive, especially in winter, and has also sought letters from his family, towels, some books, and blank sheets of paper. However, according to the latest news reports in Indian Express and others, the jail officials have said that " they have accepted all the necessary things that Saibaba requires", but "they cannot allow everything inside."
However Saibaba, with 90 percent physical disabilities is wheelchair-bound and needs all the basics he himself had requested his family to send with his lawyers. According to his lawyer, "Prof Saibaba had consulted with the jail authorities about the essential things that he requires and which can be brought from outside. Subsequently, he made a list of the things and submitted an application to the jail authorities so that his family could send these articles," Sarode wrote a bare-all letter to the jail authorities after they refused to accept the things Saibaba's family had sent and requested him to deliver on December 24.
He stated that he attempted to hand it over through the gate, "as per practice" but the jail "staff has refused to accept materials which are neither security threat nor pose any danger of contacting or transmitting Covid-19." The officials did not give any reasons for refusal but "offered to tick mark the item on copy of my list, thereby indicating which of the items will be taken and later on given to my client." He stated that the jail has rejected "essential medical necessities, stationary for writing and material required for intellectual pursuits" including books that include "a treatise on the Constitution of India, published by Harper Collins authored by Gautam Bhatia. Another one is an English translation of Tamil bestseller titled as AMMA, which as the name suggests is about a woman who toiled hard in her life to raise her children, published by M/s Westland. The third book is by Mirza Wahid published by M/s Westland. This book is a novel, wherein a doctor composes his thoughts to write in letter to his daughter, wherein he aims to "Tell Her Everything"."
According to the lawyer the jail has "for no conceivable reasons even refused to accept blank white seal-packed 200 pages, notepad, Edition of India Today magazine all of which in wildest of imagination can be used at best for writing and worst for littering or making paper planes." The jail has accepted a small bag containing all medical supplies, however, the lawyer states that the officers "tick marked only those which will be given to my client" adding that "some of the items from list which are not tick marked have not been returned to me, which has left me guessing its meaning. Of all, I am more concerned about the wrist weight cuff/medical hand weight of 1Kg which he needs as part of his physiotherapy mandate."
He reminded jail authorities of Prof Saibaba's "progressive degeneration of the nerves because of which he was advised regular assisted physiotherapy in order to ensure that he will not lose control over his only functional arm." The jail has also refused to accept a woolen cap , napkin, handkerchief, towel, and awhite T- shirt. It is the peak of winter in Nagpur, and the cold is "bone chilling" , wrote the lawyer who himself works in the same city.
Fed up with the jail authorities he writes that "it is high time that I should resist my humanitarian feelings and leave you to do your job of taking proper care of inmate lodged in your institution, all by your own means. On previous occasions your attitude to deprive my client of his basic necessities had drawn him to extreme stage of sitting on hunger strike. It was his grievance that while material reaches your office, you withhold some of it and do not pass it on to my client. He quit his agitation when you promised to give him his essentials and reading material. Be that as it may, I hope you will take all such steps as would be necessary to keep him alive, if not active."
He said his professional conduct and his humane gestures have not been respected by the jail authorities and accuses them of being insensitive to both the inmate, and the lawyer, "I have been reminded that this work is of families and not that of lawyers. May be it is not of a lawyer, but is it not of a human? Are lawyers only supposed to handle brief, charge fees and not show concerns for a person like that of my client?" he asks, adding "I now call it quits. The humiliation is unbearable, your conduct incorrigible, illogical and inhuman."
He also put the jail on "notice on instruction of the wife of Prof. G N Saibaba, that shall my client suffer any health hazard or deterioration or denial of any fundamental requirement, you in person shall be held responsible for damages and sued in appropriate court of law for appropriate action."
The entire letter may be read here:
Related:
Concerned about GN Saibaba's frail health after his hunger strike: Vasantha Kumari
Wheelchair-bound paralysed prisoner GN Saibaba was on a hunger strike for 10 days
GN Saibaba still denied parole, medicine, books, letters from family: AS Vasantha
What lies behind the high walls of Indian prisons?
If Premchand has really touched Modi, why are so many scholars rotting in jails?