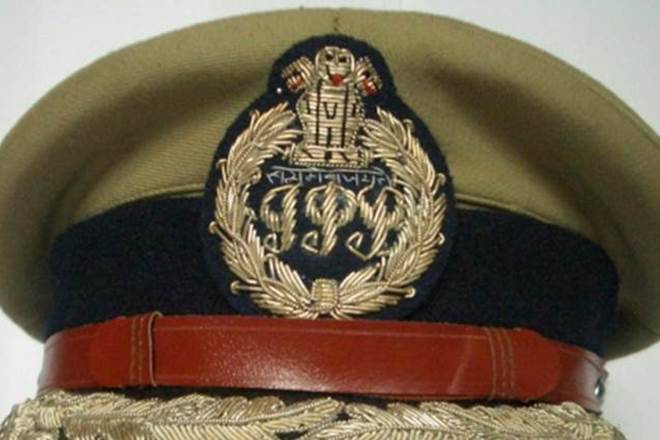 Dr Sandeep Mittal a Tamil Nadu cadre Indian Police Service officer is upset that he has been unfollowed by the IPS Association after his tweets supportive of the right wing narratives. Mittal is not known to be subtle about his political affiliations, but this time the biggest critique has come from the IPS Association itself. In a public act of distancing itself from the senior policeman, after the bureaucrats' group unfollowed him on Twitter apparently, as reported by Daily Thanthi, after his explicit right-wing views shared online. Dr. Sandeep Mittal, IPS has expressed his reaction openly, "IPS Association belong to us. Can @IPS_Association tell me who took the decision to unfollow @smittal_ips . Is it being run like a private company?"
कुछ पत्रकारों ने सूचित किया है कि #UrbanNaxals सहयोगी कई अखबार संपादकों को @smittal_ips के विरुद्ध अभियान चलाने के लिए कहा है क्योंकि उसने @khanumarfa & @pbhushan1 के विरुद्ध लिखा है। कल इन विशेष अखबारों में मेरे खिलाफ मुहिम चलेगी & मुझे बदनाम करने की कोशिश की जाएगी। देख लेंगे। pic.twitter.com/jllXMabUot

— Dr. Sandeep Mittal, IPS (@smittal_ips) September 13, 2020
Service rules for IPS officers specify that they can write articles in publications only for scientific, cultural and literary purposes, and always have to issue a disclaimer that these views and opinions are personal. Perhaps in the current advancement of social media platforms, maybe these rules apply in some measure on online microblogging portals as well. According to the All India Services (Conduct) Rules, 1968, rule 1A, states, "Every member of the Service shall maintain:- (ii) political neutrality"; There is a sub-rule, in the Conduct Rules, 1968, that states, "No members of the service shall be a member of, or be otherwise associate with any political party or any organisations which takes part in politics nor shall he take part in, or subscribe in aid, or assist in any other manner, any political movement or political activity." The rules may be read here: https://ips.gov.in/ActsRules/Revised_AIS_Rule_Vol_I_Rule_10.pdf
However, Mittal, now an additional DGP attached to the Central government, posted in Delhi, has always posted social media opinions and statements, which are seen to praise, and support the Bharatiya Janata Party, and other members of right wing outfits. Most recently he tweeted "congratulations" to the Delhi Police after the arrest of anti-CAA-NPR-NRC activist Dr Umar Khalid.
दिल्ली पुलिस को बहुत-बहुत बधाई।#UrbanNaxals देश के लिए सबसे बड़ा खतरा हेैं। @DelhiPolice को उनके साथियों पर विदेशी फंडिंग की भी जांच करनी चाहिए। @NIA_India & @dir_ed भी साझा जांच पड़ताल करें। https://t.co/s3nCDSq4me

— Dr. Sandeep Mittal, IPS (@smittal_ips) September 12, 2020
He has also been using hashtags such as #UrbanNaxals, so far only used by RW followers to troll those who dissent. He also targeted tweets at senior journalist Arfa Khanum and senior lawyer Prashant Bhushan.
His handlers should be identified and interrogated to unveil the deep conspiracy further. https://t.co/1T2qeTPou4

— Dr. Sandeep Mittal, IPS (@smittal_ips) September 13, 2020
कुछ पत्रकारों ने सूचित किया है कि #UrbanNaxals सहयोगी कई अखबार संपादकों को @smittal_ips के विरुद्ध अभियान चलाने के लिए कहा है क्योंकि उसने @khanumarfa & @pbhushan1 के विरुद्ध लिखा है। कल इन विशेष अखबारों में मेरे खिलाफ मुहिम चलेगी & मुझे बदनाम करने की कोशिश की जाएगी। देख लेंगे। pic.twitter.com/jllXMabUot

— Dr. Sandeep Mittal, IPS (@smittal_ips) September 13, 2020
He had earlier targeted journalist Rana Ayyub, and even the BBC calling them "anti social elements" and accusing them of spreading "one way and false news, spreading social anarchy, adding ghee to the fire" This was when news and analysis of the North east Delhi's communal riots were being reported.
The Daily Thanthi reported that Mittal's open support of the RSS ideology had already raised eyebrows. However, as expected Mittal denied any affiliations and told DT that he will "not allow anybody to paint me any colour. I am not supporting any political party. I am a person of Tricolour. I just want to know why they unfollowed me on Twitter."
Incidentally the senior IPS officer is not new to online controversy. Last year he was noticed for allegedly 'liking' porn content from his social media handle. This was noted by those following his comments against actor Farhan Akhtar, during the anti-CAA protest. However the IPS officer had clarified that his "handle had been 'hacked'".
That was widely reported in 2019. The Hindi news portal Lallantop had one of the most detailed reports. It stated that Mittal, considered a cyber security expert, had locked horns with poet lyricist Javed Akhtar, and his son actor Farhan Akhtar and challenged them to show the law that forbade police from entering university campuses. He had even altered Mumbai police that action could be initiated against Farhan Akhtar and he can be tried for Sedition, by the NIA.
However after the alleged porn 'likes' came to light, Mittal alleged that his account had been hacked, apparently because, or after he questioned the Akhtar duo. This is the screenshot shared by Lallantop then.
However, a 'hacker' account then came up on the timeline and stated that Mittal's account was not hacked at all. The hacker shared how he reached that conclusion after some digital digging. The Lallantop published that screen shot too.
Recently Twitter removed an offensive tweet that was posted by former IPS officer and CBI Chief Nageshwar Rao soon after the death of spiritual leader and social activist Swami Agnivesh. He had posted a highly offensive and insensitive tweet "celebrating" the vertan leader's demise. After mass reporting against the tweet by several senior journalists and activists, Twitter took it down on Sunday. Swami Agnivesh, a world renowned activist known for standing up against social injustices, especially bonded labour, had died of liver disease and complications arising out of multiple organ failure in Delhi on Saturday evening. He had been a thorn in the side of right-wing extremists for decades, and had even been brutally attacked by them in Jharkhand two years ago leading to serious injuries that may have gotten complicated over time leading to his death. Rao had celebrated the death in the most crass manner.
He too had cried 'freedom of speech',
Bedrock of democracy is FoE which Voltaire aptly said:

"I may not agree with what you say, but I will defend to the death your right to say it."

But of late, it is honoured more in breach due to increasing intolerance of dissent, which is the real danger to democracy anywhere.

— M. Nageswara Rao IPS (@MNageswarRaoIPS) September 13, 2020
Related:
Former IPS officer's insensitive comment on Swami Agnivesh's death: New low for the Right-wing
Twitter bids good riddance to bad rubbish!
Brinda Karat demands ex-CBI chief be chargesheeted