Many have questioned the unprecedented crackdown on free speech by Facebook saying it violates the right to free speech and globally accepted norms of democracy and media freedom.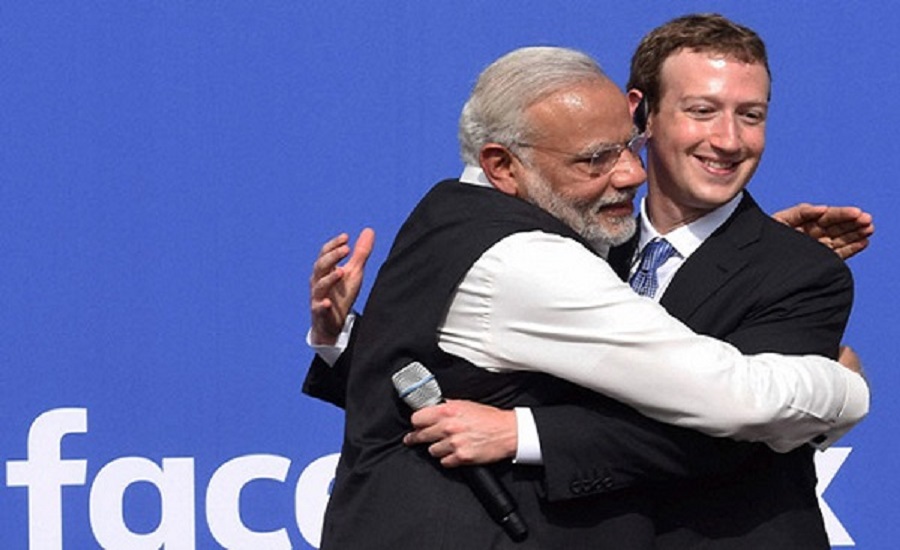 New Delhi: In the last 10 days, Facebook has disabled personal accounts of more than a dozen leading journalists in India without any warning or notice and without offering any credible reasons. The journalists in question, many of them senior editors, have been writing critical pieces on issues of national importance and highlighting issues and concerns of marginalised groups and religious minorities. They often tackle issues that confront the ruling establishment and therefore their articles have hardly gone down well with the ruling Bharatiya Janata Party and Prime Minister Narendra Modi.

Since the last week of September, Facebook has disabled personal accounts of several leading journalists including Ajay Prakash (News Editor, Dainik Bhaskar), Prerna Negi (Editor, Janjwar.com), Rifat Jawaid (Editor, JanataKaRepoter.com and former Editor of BBC) and Aijaz Zaka Syed, an award-winning Indian journalist and columnist based in the Gulf and former Opinion editor, Khaleej Times. Syed has also been associated with Caravan Daily as a columnist.

Besides, continuing its targeted crackdown, Facebook has disabled accounts of editors of BoltaHindustan.com, and Mumtaz Alam, Editor of Caravan Daily and Syed Ghazanfar Abbas, National Correspondent of Caravan Daily.

"Without giving any reason, @facebook has disabled personal accounts of editors of news website @CaravanDaily. The website highlights issues of religious minorities and marginalised groups in India and publishes critical stories on issues of national importance & current politics," tweeted CaravanDaily.com.

Accounts of other Delhi-based journalists like Wasim Tyagi and Sanjay Pandey have also been disabled.

After repeated requests and complaints to Facebook to restore their accounts, some of them took to Twitter to tell the public about the highhandedness of Facebook.

"Great. @facebook has disabled my personal account http://Facebook.com/RifatJawaid because it thought I was impersonating myself. Just read the reasons why it disabled it. There's never a dull moment in social media user's life," wrote Rifat Jawaid.

"My account still remains disabled even after sending a new ID and writing several times to Facebook. I think it is because of my critical writings against the rising intolerance against religious minorities in India," said Aijaz Zaka Syed who writes for a number of national and international publications, including The News International, Arab News, Gulf News, Al Ahram of Egypt, Straits Times of Singapore, Greater Kashmir, Inquilab Urdu Daily and Etemaad Urdu daily etc. Syed received the European Union's prestigious Lorenzo Natali Journalism prize in 2007 for his writings on the genocide in Sudan's Darfur region.

"I think I am being targeted because of my writings criticising growing violence and bigotry of right-wing Hindutva groups against Muslims and other marginalised communities," said Syed.

Many have questioned the unprecedented crackdown on free speech by Facebook saying it violates the right to free speech and globally accepted norms of democracy and media freedom.

"@facebook has disabled personal accounts of editors of news portal @BoltaHindustan without giving any prior notice. Is this the way that Facebook guarantees freedom of speech of its users? We expect that personal accounts of Bolta Hindustan editors will be enabled soon," tweeted BoltaHindustan.

Journalist Sanjay Pandey commented: "@facebook does it again, please refer to below screenshot where it is openly blocking posts against @BJP4India and banning those opposed to it. This interference in internal politics of India by @fbnewsroom is not acceptable. @rsprasad can we have Facebook blocked in India."

Journalist Wasim Akram Tyagi said: "Once Again @Facebook has disabled my ID twice. I always follow FB community standard. Is this your Free Speech? @Facebooklndia @finkd?"

Facebook disabled the accounts of Caravan Daily Editor Mumtaz Alam and National Correspondent Ghazanfar Abbas. After Abbas submitted his ID, Facebook unlocked his account only to disable it again within a couple of hours. It was restored a few days later when another complaint was registered. Though it has unlocked the account of Alam three days after getting his ID, Syed's account remains locked for the past four days. The accounts of the three were disabled on 2nd October, on Mahatma Gandhi's 150th birth anniversary and the International Day of Non-violence.

Following complaints, Facebook bases its action on two guidelines, its Community Standards and its Real Name policy.

The Facebook statement to Scroll.in read:

"Suppressing content or preventing people from seeing what matters most to them is contradictory to our mission. Facebook's Community Standards exist to help keep our community safe and free from abusive behaviour, including fake accounts, hate speech and bullying and harassment. To protect the privacy of our community and prevent fraudulent activity, our policies also prohibit sharing of bank account details. We allow people to use Facebook to challenge ideas and raise awareness about important issues, but we will remove content that violates our Community Standards. We have real people looking at reported content, and it doesn't matter how many times a piece of content is reported, it will be treated the same. One report is enough to take down content if it violates our policies, and multiple reports will not lead to the removal of content if it meets our Community Standards."

Many journalists who felt they were locked out of their accounts by Facebook felt that the Real name policy was arbitrary and confusing.

This article first appeared here.