Of 11 cases brought by cow vigilantes in the region this year, four involve Hindus, say activists.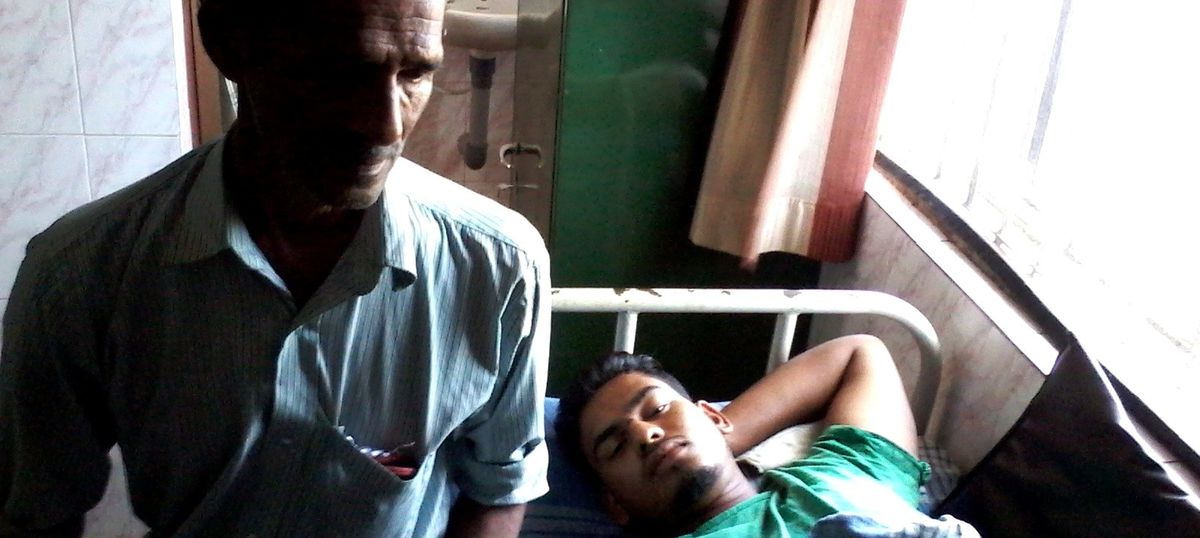 On August 17, Praveen Poojary was beaten to death in coastal Karnataka's Udupi district by a crowd belonging to the Hindu Jagarana Vedike group, which believed that he was transporting cows for slaughter.
The story made it to front pages of national newspapers – and not only because of the brutality of the murder. There seemed to be a drastic change in the script. Previous victims killed by cow vigilantes have mainly been young Muslims. But Poojary, 28, was a Hindu. Not only that, he was also the president of the Bharatiya Janata Party's local standing committee in Udupi's Kenjur village.
However, activists in the region aren't quite so surprised at the attack. A timeline of communal incidents maintained by Suresh Bhat Bakrabail, an activist with Karnataka Forum for Communal Harmony in Mangalore, shows that there have been 11 cases of vigilantism by Bajrang Dal and Hindu Jagarana Vedike in the twin districts of Dakshina Kannada and Udupi this year. In four out of the 11 incidents, cases of illegal transport was lodged against Hindus.
In fact, in June, Bajrang Dal members were in for a major shock as their raid ended with capture of two cattle transporters – a taluka-level BJP leader and a BJP municipal corporator.
"This hypocrisy is a badly kept secret," alleged Muneer Katipalla, Mangalore convenor of the Democratic Youth Federation of India. However, he added that the police most often let these men go without filing charges.
The most telling example occurred in July last year. A Muslim vigilante group waylaid a mini-truck that was transporting a calf for slaughter. The four men in the truck were members of the local Bajrang Dal unit. They were handed over to the police.
Leaders of Bajrang Dal and Hindu Jagarana Vedike group were unavailable for a comment.

Brutal attack
So far, the police in the district's Brahmavar town have arrested 18 men belonging to the Hindu Jagarana Vedike, on charges of murder, rioting and conspiracy. Akshay Devadiga, a 20-year-old was riding along in the vehicle that was attacked, described the incident from his hospital bed.
On the evening of the attack, he said, Poojary's goods carrier mini-truck developed an ignition problem. He turned to his neighbor and childhood friend Devadiga for help. Poojary also asked Devadiga to accompany him, saying the trip was going to be a short one.
Twenty minutes after they left their village of Pademata with four calves meant for sale to Ramesh, a friend of Poojary's, they were waylaid by 20 young men belonging to the Hindu Jagarana Vedike. According to Devadiga, the mob began raining blows on the two men in the truck without asking any questions or heeding their desperate declarations that they were Hindu.
In the next couple of hours, Poojary was dead and Devadiga was barely conscious in a hospital in Brahmavar, 22 kilometers away.
"I fell from the vehicle after the first blow to my head," said Devadiga, as his weary parents looked on. "It was pitch dark and I had no idea what was happening. I wrapped my head in fetal position, covering my head with my arms, crying and begging them to stop. From far I could hear Praveen cry."
He continued: "After an hour, they put us in the back of the truck where the cows were. Praveen was struggling to breathe and kept asking for water. Finally someone gave us a bottle."
The two were brought to the hospital by the police, who arrived on the scene much later.
"I still cannot believe he [Praveen] is gone," said Devadiga. "A part of me wants to believe they're playing a prank. I knew Praveen since when I was a kid…"

Family anxieties
Akshay Devadiga's father, Bhaskar, said that he was very under how the family would make ends meet. They will have hospital bills to pay, even as Akshay Devadiga, the sole earning member of the family, will need rest.
Akshay Devadiga's job driving transport vehicles used to earn him Rs 200-Rs 250 a day.
"When I grew sick, Akshay began to work at a bar and restaurant," said Bhaskar Devadiga. "He was just 16. He could only study till Class 7."
He added: "We are poor people. We do not understand politics or who is whom. He did not even know there were cows in the truck."
Akshay's mother, Savitha, looked like she had been crying for hours at end. "Praveen's family have been our neighbours ever since we came back from Belgaum when our first daughter died," she said. "It was Praveen who got Akshay this job of a driver."

'A misjudgement'
The police said that most the 18 men accused of the murder are under 25 years of age. None of them have studied beyond class 10. The exception is Arvind Koteshwar, 37, the convenor of the group's Brahmavar branch, who is a graduate.
Said a senior police official: "The boys are crying now. Eight of them knew Praveen because he wasn't just a respected BJP leader but also a businessman with a poultry farm and a toddy shop. Two of the boys knew him quite well."
So why did they beat him up?
"It was too dark and in the heat of the moment they did not care who they were raining their blows on," the official claimed. "Praveen, who had grown a beard, was singled out and one of his lungs ruptured."
Almost all of the suspects come from extremely poor families, the official said. In Mangalore and Puttur, the Bajrang Dal and Hindu Jagarana Vedike usually attack Muslims, he said. "In Udupi, they were comparatively peaceful," he said. "This was just misjudgment."
Courtesy: Scroll.in