Duping in the name of Halal investments is an issue that has left thousands of Indian Muslims confused, scared and angry. Muslims in two cities -Hyderabad and Bangalore are especially at the receiving end, yet there is every chance that unless you are from that region and following local media, you may have no clue that thousands of Muslims have been duped over just the past year in the name of "Halal"investments.

In these 'Halal' offers, even more attractive than the Halal factor was the ridiculously-high returns they promised to their investors. This, coupled with religious scholars who were too happy to promote such companies, meant that Muslim investors came in hundreds. Such smart marketing embedded with lies and deceit meant that these companies were easily able to fool people.
In this five-part series, TwoCircles.net will look at how companies like Heera Gold, now at the centre of a confirmed Ponzi scheme, used a combination of religious symbolism, Ulemas, fake propaganda and political tools to attract investors in Hyderabad.
So far, we have looked at how investors fell for schemes that were too good to be true in Bangalore and Hyderabad. However, in the fourth of the five-part series, Najiya O looks how Muslims of Kerala have largely escaped such fraudulent companies and why they are unlikely to suffer the same in the coming days too.
Even as Andhra Pradesh, Telangana and Karnataka Muslims reel from financial scams of thousands of crore over the past year, Muslims of one southern state seems to have avoided this trend. The Muslims of Kerala have managed to invest in Shariah-compliant companies even as other state's Muslims have floundered.
To begin with, one reason for this is that unlike, say, Kerala and Telangana, there are just a few halal and/or shariah-compliant investment institutions in Kerala. This is also because Muslims who refrain from investing in mainstream institutions prefer to invest their money in various businesses or in land or gold. Kerala's love for gold is well-known, but few are aware as to exactly how much Malayalis love the yellow metal: this 2014 ToI report shows that three Kerala gold companies have more gold than Sweden, Singapore and Australia. This Mint report from 2017 notes that "not only does rural Kerala top the rankings for spending on gold ornaments, its per capita spending is six times higher than the state that ranks number 2—Goa. Indeed, rural Kerala's per capita spending on gold ornaments is far ahead of the total per capita spending of all the other six top states by gold consumption." Add real estate and India's general love for the land, and the fact that Shariah allows for investment in both gold and land and the truth is that even the Malayali Muslims have little appetite for other investments.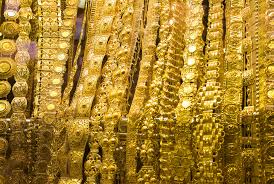 picture from google
However, for Muslims who do wish to invest in Shariah-compliant companies, there are a few options available. The Zirva Business Solutions based in Perinthalmanna in Malappuram was begun in 2011, with stock brokering, a course in Islamic finance and consultation services. Later they stopped the course and began to focus on stock brokering and selective consultation. The company is going well, with around 200 clients in share-trading and assets worth Rs 2.5 crore under our management, said Mr Shameem Sajjad, CEO of the company which has been registered as a limited liability partnership. "The returns that clients get depends on the stocks that they have selected, the time they entered the market, the general trend of the market etc. We cannot say that clients get this much returns uniformly. But on an average they get 10-15% returns per annum," Sajjad said in a conversation with TwoCircles.net.
An investor at the Alternate Investments and Credits Limited (AICL) opined that companies which are Shariah-compliant cannot make big profits. A well-established businessman who refused to be named said he invested Rs 1 lakh in AICL when it began back in 2001 in Kochi. "I invested in it in the name of his close relationship with those running it and support a novel venture", he said while talking to TwoCircles.net. He added that he got only nominal returns annually as he had expected and that the company too never claimed to deliver big returns.
AICL registered as a Non-Banking Financial Company in 2002. It was the first interest-free venture of this kind in the country. The company has been working well since the beginning, providing loans for small business ventures etc but has suffered some setbacks after its NBFC license was cancelled by the Reserve Bank of India in 2012. The license was cancelled because it couldn't present 'its documents related to interest', according to reports. The company then questioned the RBI move in the Bombay High Court and is waiting for the proceedings. The AICL is studying what it can do as a public limited company without the NBFC license, said PM Salih, director-cum-CEO of the company. But more importantly, the company has no investor complaints against it.


pic used for representational purposes only
Apart from these companies, there have been several local ventures, which provide interest-free loans for persons and small start-ups, based on halal and shariah-compliance. They have been started in association with local masjids, various Muslim organisations in the state or interested individuals coming together.
"Many Muslims in Kerala invest their money in banks, but write to the banks their preference not to receive any interest," informed Dr AI Rahmatullah who is associated with the Indian Centre for Islamic Finance. But that interest amount could be collected and used to help those who have to pay back interest to banks, or can even be used for helping the poor and needy, he added.
The Sanghamam Multi-State Cooperative Credit Society Limited is a novel venture working on interest-free microfinance principle. The Society is currently running in Kerala, Tamil Nadu and Pondicherry. It aims to mobilise the savings of its members through 'Ayalkoottams' (grouping of people in neighbourhoods) and the capital is then redistributed among the members as interest-free micro-credits which can be used for self-employment ventures and social enterprises. It works on a participatory profit-loss sharing basis. As of June 30, 2016, it had over 5,100 members with a share capital of Rs 2,23 crore.
In 2017, Kerala also the launch of Halal Fayidah, the first of its kind interest-free cooperative bank modelled on the lines of the Islamic banking system. Halal Fayidah hopes to attract investments from Muslims who had kept away from the formal interest-based banking system as it went against their religious laws.
The Kerala state government has time and again tried to begin a banking institution based on Islamic banking which could be used for infrastructure development in the state. The plan was to collect capital from the NRIs in the Gulf countries and invest it in the construction of roads, for which toll can be levied. However, the plan did not work as Islamic banking was not approved in the country. Now there is another plan for 'halal chit funds' under the Kerala State Financial Enterprises Limited. This also plans to collect funds from NRIs and use it for infrastructure development and would function based on Shariah-compliance, according to reports.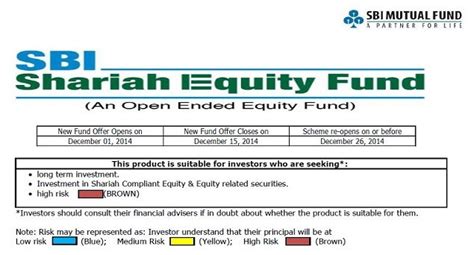 pic used for representational purposes( courtsey- social media)
While the above-mentioned ideas are likely to take time, it shows that a sound understanding of investments combined with honest expectations and returns have meant that while Kerala moves forward albeit slowly on the path to Islamic banking, Muslim investors in Karnataka and Andhra Pradesh and Telangana remain in lurch over when and if they will get their money.
Courtesy: Two Circles