The Guardian, UK reports how rebels linked to the jihadist have hunkered down in Marawi, with close to 100 dead following six days of clashes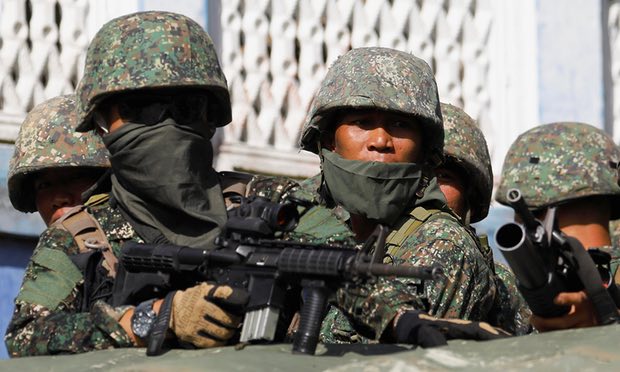 Rebels linked to Islamic State have taken control of several neighbourhoods in the southern Philippine city of Marawi, with army artillery and aerial attacks unable to completely dislodge them after six days.
At least 61 militants and 17 security forces have been killed, according to the armed forces. Nineteen civilians have died.
Tens of thousands of people have fled the city of 200,000.
Read the rest of the story here