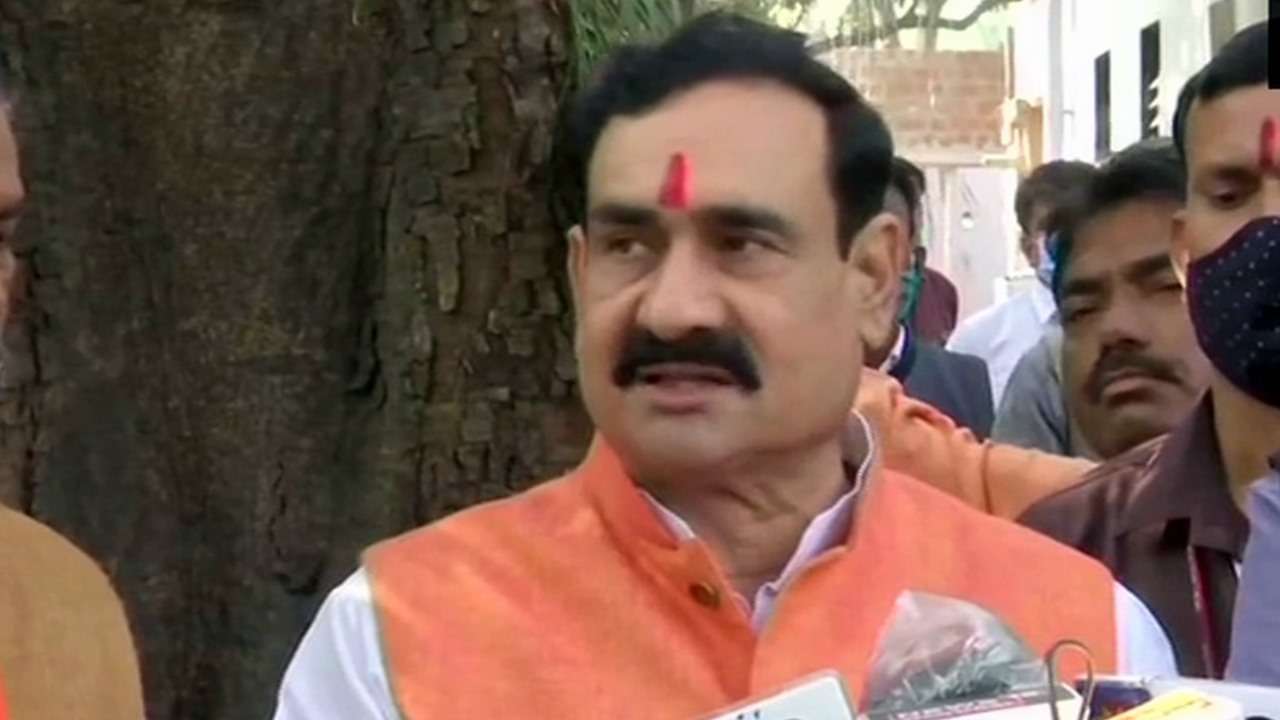 Madhya Pradesh's Home Minister Narottam Mishra decided to address a crisis brewing in Surana area of Ratlam district by invoking communal history from Uttar Pradesh. Mishra said that there was a "conspiracy to make Surana of Ratlam as 'Kairana' of Madhya Pradesh and that it will not be allowed to succeed."
#Ratlam के #सुराना में स्थिति पूरी तरह प्रशासन के नियंत्रण में है।

वहां पुलिस की अस्थाई चौकी बनाकर असामाजिक तत्वों के खिलाफ जिलाबदर व रासुका के तहत कार्रवाई शुरू कर दी गई है। अवैध अतिक्रमण और विवाद के अन्य स्थानीय मामले भी शीघ्र सुलझा लिए जाएंगे।@JansamparkMP @mohdept pic.twitter.com/xDM6ew33fa

— Dr Narottam Mishra (@drnarottammisra) January 20, 2022
In Uttar Pradesh, Kairana was put in the spotlight in December 2021, in the run up to Assembly Elections when Home Minister Amit Shah followed UP CM Adityanath, and invoked the alleged 'exodus' from Kairana. Interestingly this matter was last spoken about in the run up to the 2017 elections. BJP had claimed that Hindu families had left town after threats. Shah's speech was at a pre-election rally in Saharanpur and he also recalled the communal riots of Muzaffarnagar and Saharanpur, and the alleged 'migration' from Kairana in the same way Adityanath had recounted it in November. He claimed he had said 2017, "You bring BJP to power once; aapke palayan karane-waale Uttar Pradesh se palayan kar jaayenge." (Translation: Those responsible for your exodus will flee UP.)" In November 2021, Adityanath was in Kairana and had also recalled how he had come to Shamli in 2017 and also invoked the alleged "exodus" of Hindus from the town and said those who "shoot at traders now will be dispatched to the next world."
In Madhya Pradesh, according to news reports, there is a land dispute in the area where "illegal encroachment" has been alleged. Some have tried to make it an issue of 'Hindu victimisation' saying that the area has more Muslims living there than Hindus. The Hindus, who claim to be a 'minority' told Times Now that they were being 'victimised', however no one seems to have made a direct allegation or given proof of what this victimisation is. Times Now seems to have added the communal angle by reporting that "Hindu families in MP's Surana village allege harassment by members of a community."
Hindu families in MP's Surana village allege harassment by members of a community.

Govind with more. #Surana #Ratlam pic.twitter.com/uBxtHLHK61

— TIMES NOW (@TimesNow) January 20, 2022
According to a report in News18, the villagers of Surana 'warned' of undertaking a mass migration a few days ago if the conflicts were not resolved. Collector Kumar Purushottam and SP Gaurav Tiwari reached the village and listened to the matter in a public hearing. Locals reportedly painted "This house is for sale" signs outside their houses as a sign of their protest and threatened to leave the village. According to the news report, the villagers also went to the collectorate on Tuesday and submitted a memorandum to the administration that reportedly stated, "If the administration does not protect against the activities of anti-social elements, then the people of the village will migrate." The administration set up a committee for a "peaceful resolution of the dispute" and a "temporary police post has been made in the village". Anti-social elements have been warned of strict action by the administration.
The threat of 'Palayan' or exodus was also used in Uttar Pradesh's Moradabad area last year. One Priyanshu Joshi, who claims to be a leader of an outfit named Hindu Samaj Party Yuva, sat on a 'hunger strike' demanding that two Muslim families leave the "posh" Hindu colony of Lajpat Nagar in Moradabad. Local residents had raised banners, and a few Hindu families had threatened 'a palayan or an exodus' that had been widely reported. However the police acted and said that a case was registered against the persons who made communal statements and investigations were initiated against Priyanshu and 14 others for the activities they carried out in the in Kathghar neighbourhood.
Related:
Defence Ministry evicts Missionaries of Charity from Kanpur Shishu Bhawan
Did Assam CM's wife's company usurp land meant for landless people?
Hate Watch: Dalit worker's hand chopped for seeking wages in MP
CJP's new map tracks Caste-based Hate Crimes across India in 2021