Prime Minister Narendra Modi affirmed on Wednesday something that might be unexpected coming from him or a leader of the Bharatiya Janata Party: The need for government to stay out of media matters. Speaking at the golden jubilee celebrations of the Press Council of India, Modi spoke of the danger of government interfering in the workings of news organisations.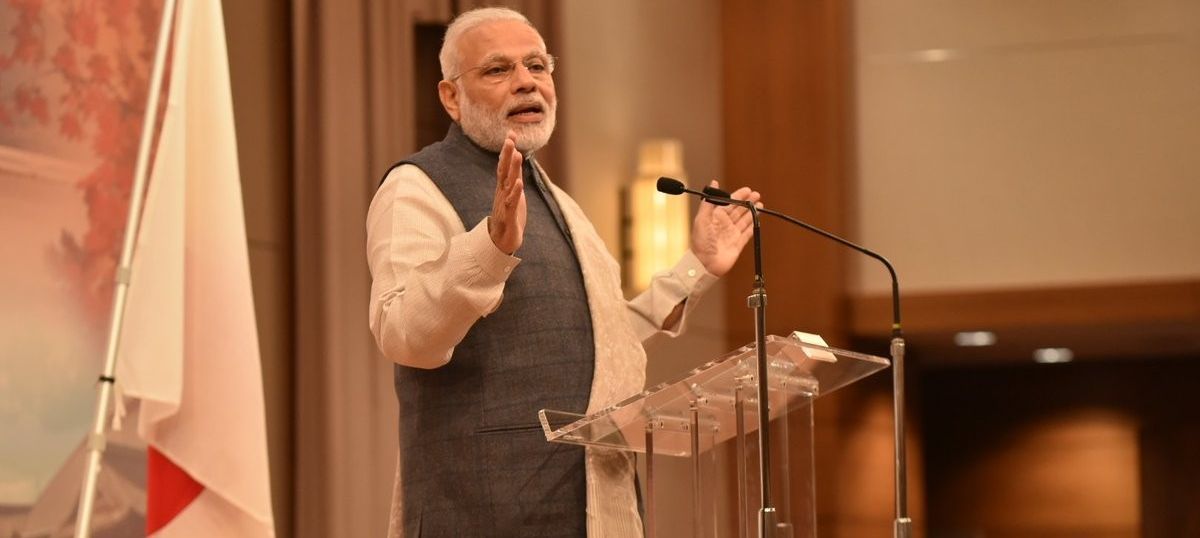 Image credit: Twitter/MEA
"Mahatma Gandhi had said uncontrolled writing can create huge problems but he had also said that external interference would wreak havoc. Controlling it [media] externally cannot be imagined," he said. "The government should not do any interference. It is true that self-introspection is not easy… It is the responsibility of the PCI and those associated with the press to see to it that what appropriate changes you can make with time. Things do not change from external control."
Just days earlier, the Information and Broadcasting Ministry was being criticised for singling out NDTV India's coverage of the Pathankot attacks and imposing a one-day ban on the channel for allegedly violating programme code provisions. That decision was later stayed after a general outcry and a discussion between the channel and the minister.
But that isn't the only time the I&B minister has questioned the operations of news organisations. The Modi government has also mutely witnessed some truly problematic developments, such as the banning of a newspaper in Kashmir, the state's hounding of journalists in Chhattisgarh and even attacks on journalists by goons yelling patriotic slogans inside a Delhi court complex.
Modi's statements on Wednesday, including his condemnation of murdered journalists, are important signals that the government at least feels the need to say that it supports a free press. This is significant because the state has also helped build an atmosphere where any dissent or questioning, such as demanding evidence of the Army's surgical strikes or reporting on the unhappiness caused by demonetisation, has been vilified as "anti-national".
Simply saying that he stands against interference in the operations of news organisations is not enough. Modi needs to do much more to remind his colleagues and his fellow party leaders that a media which is free to ask questions and air dissent is more likely to make India safer and stronger than one that is cowed down and does not reflect the truth.
Courtesy: Scroll.in