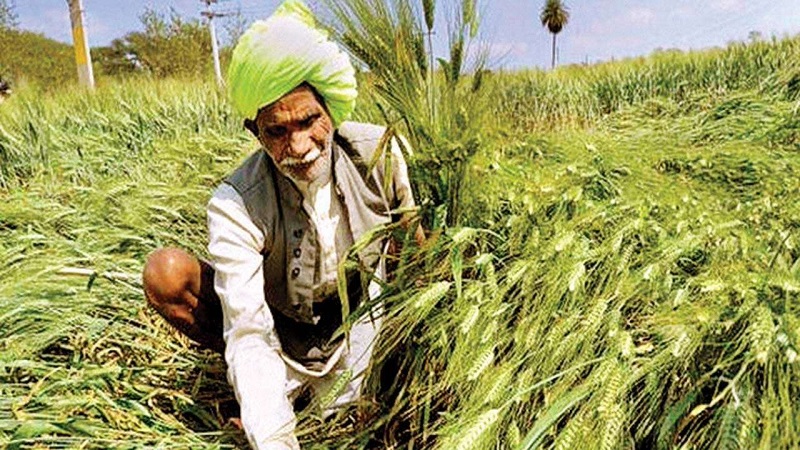 Image Courtesy:dnaindia.com
Why did the Punjab government not guarantee Minimum Support Price (MSP) for crops other than paddy and wheat while countering the three Central laws, asked the All India Kisan Sabha (AIKS) on October 22, 2020.
The organisation commended the Congress-led Punjab Government for the introduction of the three Bills – the Farmers Produce Trade and Commerce (Promotion and Facilitation) Amendment Bill 2020, the Essential Commodities Bill 2020, and the Farmers (Empowerment and Protection) Agreement on Price Assurance and Farm Services Bill 2020 – that would counter the BJP-led central government's agriculture laws and called it a step in the right direction. At the same time, they felt the move lost some of its edge due to its narrow focus on solely wheat and paddy crops.
"The Punjab Acts only partially address the demands of farmers across Punjab for providing MSP in two crops by provisioning for legal action against traders purchasing below the MSP in those crops. They fail to address the larger issues of corporate contract farming and takeover of farm land," they said.
AIKS General Secretary Hannan Mollah said that state laws should have ensured MSP as per C2+50 percent for all crops and assured procurement. He compared the Punjab government's move with steps taken by the Left Democratic Front (LDF)-led government in Kerala that announced MSP of 16 vegetables as well as procurement of paddy at Rs. 2,750 per quintal that is about Rs. 900 per quintal more than the centrally fixed MSP and assures remunerative prices through cooperatives.
Thus, the left organisation recommended enactment of laws that would promote Peasant-Worker Social Cooperatives for procurement, processing, value-addition and marketing against corporatisation of Agriculture.
"The need is to not merely ensure better prices for the primary produce but to ensure that a share of surplus from the sale of value-added products also accrues to the farmers. Only in such a situation agriculture will be an attractive proposition for the peasantry and corporate exploitation can be resisted to an extent," he said.
Nonetheless, the organisation hailed the opposition given by the Punjab farmers as a "victory for the united struggles of the farmers." The state government's decision indicates that the three laws violate the federal character of the Constitution and provide undue power for stocking essential commodities, trading and trafficking in enhanced price and rapacious profiteering.
Related:
Punjab CM introduces three bills in state assembly to counter the centre's farm laws
AIKS congratulates Punjab farmers for the walk-out at Krishi Bhawan
Nearly 100 farmers, Yogendra Yadav and Pralhad Singh arrested in Sirsa!
Congress-led states consider party Bill to negate anti-farmer laws