Madhya Pradesh goes for Assembly elections on November 28.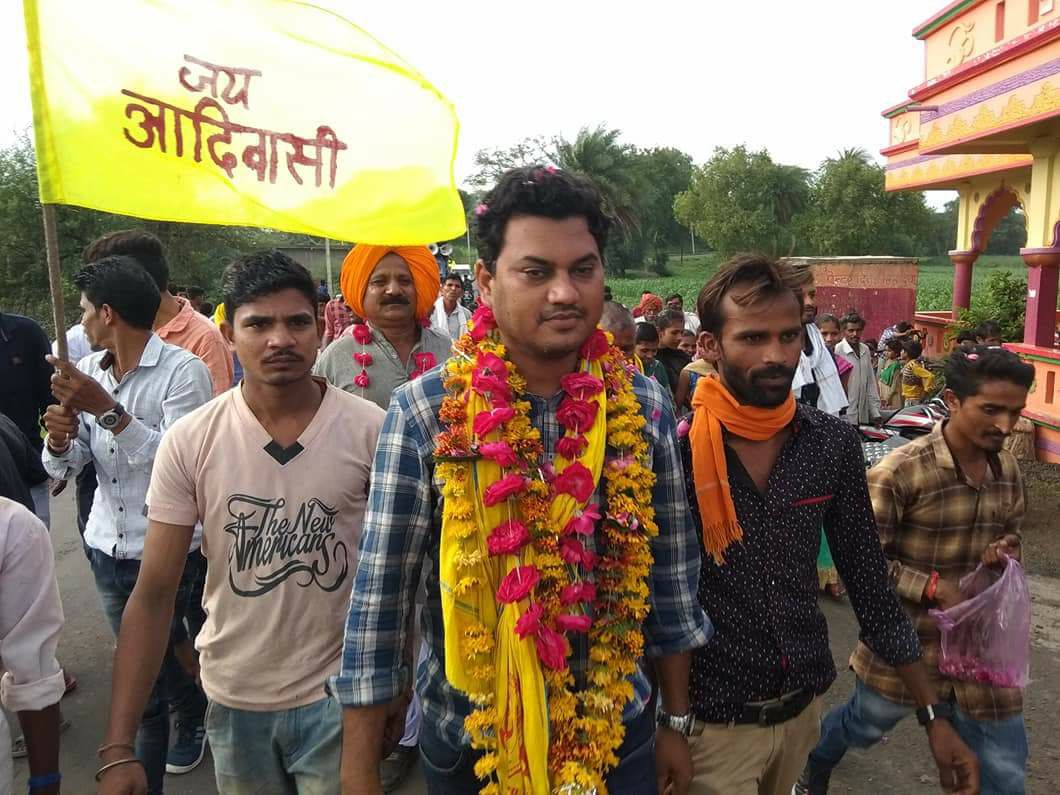 Image Courtesy: Two Circles
With anti-incumbency sentiments running strong through the state, several new developments point out to the fact that this may be a difficult election for the BJP, which has enjoyed three consecutive terms in power.
The issues that may have an impact on these elections are farmers' suicides, unemployment, impact of Goods and Services Tax (GST) on small traders and atrocities on women. Though corruption and scam rate in the state are high, mainstream media has shed no light on these issues. In fact Congress' national spokesperson Shobha Oza also alleged that "Anyone who talks about irregularities, whether a journalist or a whistle-blower, is found dead in mysterious circumstances. We have seen more than 50 such deaths in Vyapam [scam]," in an interview with Frontline
Despite the development rhetoric of the Shivraj Singh Chouhan government, the state has rarely seen any changes in the past fifteen years. Most attempts at luring public have been quick fix measures in the past year, just ahead of the Assembly elections. NITI Aayog, the policy think tank of the Government of India, had released a health index in February this year and it placed MP at the 17th position among 21 big states while an ASER (Annual Status of Education Report) survey said nearly 17 percent of pupils in rural government schools in the State couldn't recognise basic letters.
Opinion polls point out to significantly divergent views. Released on November 8, the ABP-CSDS survey indicated 116 seats for the BJP and 105 for the Congress. On the other hand, C-voter poll has given the Congress a majority with 116 seats, with Jyotirao Scindia being projected as the most popular choice for Chief Minster with 41.6 percent votes compared with Chouhan's 37.4 percent.
Power structures in favour of upper castes have remained strong in the state, most likely due to legacy of erstwhile princely states; and the fragmentation of the OBC and Dalit votes. No single caste accounts for more than 5 percent population in all regions which has effectively resulted in the absence of any real challenge to the upper caste lobby.
However, it does have 21.1 percent share of tribal population.
On the one hand upper caste votes are divided between Congress and BJP with Rajputs tilting more towards Congress. This makes the tribal vote share a decisive factor in the upcoming elections.
Entry of New players
Jai Adivasi Yuva Shakti (JAYS), a party formed by a former AIIMS doctor comprises mainly of Adivasis and claims to have 10 lakh members across Madhya Pradesh, Odisha, Chhattisgarh and Jharkhand. Reportedly, it is planning to contest from 80 seats from areas with larger population of Adivasis.
Owing to reservations, JAYS is a result of a historical process that has seen literacy levels rising among those from Madhya Pradesh's Scheduled Castes, Scheduled Tribes and Other Backward Classes since 1990s. The growing numbers have empowered the youth and now they are organising and speaking out against the discrimination that they have suffered for long.
JAYS first captured everyone's attention when in 2013 it organised country's first ever Facebook panchayat in Alirajpur district. Following this were similar events in Barwani in 2014. On October 2, it organised a giant Kisan panchayat at Kukshi in Dhar district.
JAYS vowed to seek support from like-minded parties except BJP because it believes that it did not offer any development to the tribal areas that were plagued with problems like "malnutrition, migration, lack of employment opportunities, health crises, education and absence of power supply in the last 15 years". Its founder Hiralal Alawa said in an interview that the ethnic population had around 21 per cent vote share in MP and 47 Assembly seats were reserved for the ST community; the community also has a representation of more than 40,000 at 40 unreserved seats.
Alawa alleges that the BJP government distributed shoes and slippers laced with carcinogenic chemicals among the Adivasis and had demanded that FIRs be filed against officers responsible for the horrible actions. Moreover, the organisation believes that BJP government has failed to grant Adivasis their basic rights as enshrined in the constitution and land claims as granted by the Forest Rights Act, 2006. Chouhan's friendliness with industries not a public secret, Alawa also alleges that tribal land was handed over to the Birla group in Dhar. He added that hundreds were displaced in Barwani and Khargone. He further alleged that in Hoshangabad, several people were dislodged on the pretext of a tiger reserve.
Shifting loyalties
Despite talks of a Congress and BSP alliance, eventually a joint front couldn't be worked out. Congress 's Kamal Nath, recently in controversies on his "90 percent voting in Muslim areas" statement, reportedly disclosed reasons as to why the coalition of Congress and Bahujan Samajwadi Party (BSP) couldn't work. He said that both the parties had differences over number of seats and relevance of seats. Congress believes that the possibility to win the seats which BSP asked for looked grim.
However, in what is being seen as a political masterstroke by analysts, Congress has got Adivasi leader of JAYS Hiralal Alawa to fight the election on party's ticket. Despite infights and discontent about Alawa making such a move, this coalition may be significant in giving BJP a tough fight.
On the other hand, SP alliance with Gondwana Gantantra Party (GGP), another popular tribal outfit from the area, fell flat on the face today.
This election is also significant for the entry of a caste group, Samanya, Pichhda, Alpsankhyak Party (SAPAKS), led mainly by retired government servants. The notable thing is that they largely belong to the upper castes and have reportedly been campaigning against the SC/ST atrocities Act. It claims to have a supporter base of six lakh volunteers which it says has the support of general, OBC and minority communities. SAPAKS has announced to fight from all 230 seats in the state. SAPAKS has been protesting against both BJP and Congress for their stand on SC/ST atrocities Act.
However, the BJP ministers have appeared confident in private conversations and are still churning the development rhetoric. Moreover, BJP is known to leverage Hindutva card to swing votes in the last minute. Historically, though in MP votes have not swung on the Hindutva agenda, but things may have changed especially in the context of constantly on the boil communal clashes in other areas.