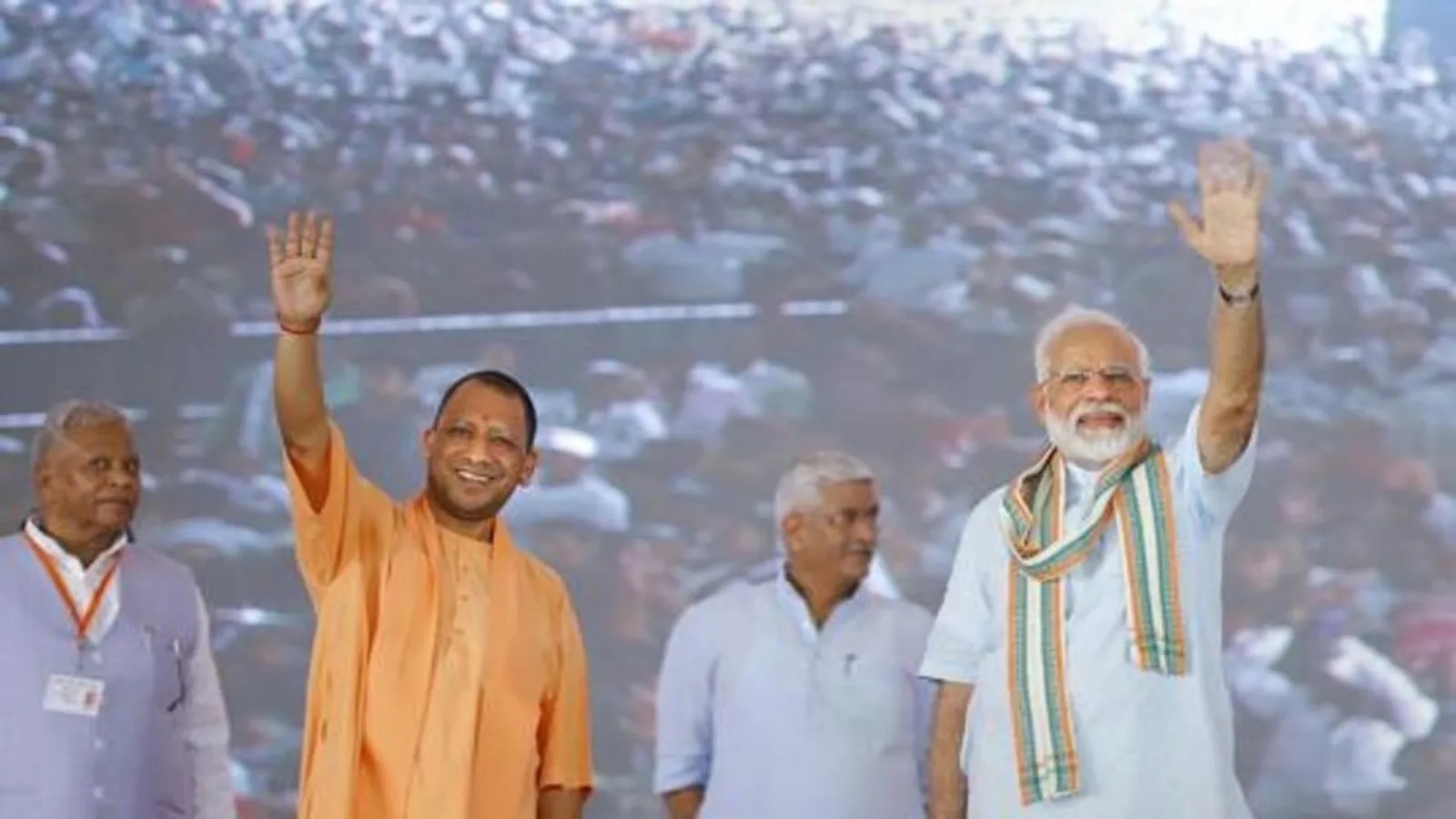 Image: PTI
The Farmers Produce Trade and Commerce (Promotion and Facilitation) Act, 2020; The Farmers (Empowerment and Protection) Agreement on Price Assurance and Farm Services Act, 2020; and The Essential Commodities (Amendment) Act, 2020 — became laws when passed by Parliament in September 2020.
In January 2021, the Supreme Court Bench headed by then Chief Justice SA Bobde and comprising Justices A.S Bopanna and V Ramasubramanian, suspended the implementation of the three central farm legislations until further orders. The bench has also directed the formation of a committee to understand the ground situation better. The Bench has suggested Bhupinder Singh Mann (National President of Bhartiya Kisan Union), Ashok Gulati (Infosys chair professor for Agriculture at Indian Council for Research on International Economic Relations), Dr. Pramod Kumar Joshi (former Director of National Academy of Agricultural Research Management) and Shivkeri Sangathna's President Anil Dhanawat as committee members to resolve the issues between the Government and the protesting farmers.
Long before that, many farmers' collectives had begun to voice their opinion against the proposal saying the farming community did not want them. Once the massive protest began to take root along the Delhi borders, where the farmers had managed to reach, surviving violence and overcoming massive roadblocks, they were contained behind barricades only seen along hostile international borders. The farmers, most of them from Punjab, Uttar Pradesh publicly vowed not to vote for the Bharatiya Janata Party (BJP) allies in the upcoming elections. Groups even campaigned during West Bengal elections where the BJP was trounced due to many factors. In Punjab BJP ally, Shiromani Akali Dal (SAD) quit the partnership. On Friday, SAD chief Sukhbir Singh Badal continued to deny any future chances of returning to partner with BJP even after Prime Minister Narendra Modi announced that the government has decided to cancel the three farm laws.
In Uttar Pradesh Congress leader Priyanka Gandhi Vadra surmised that the BJP sensed its defeat in the upcoming assembly elections and this announcement is its way to placate the protesting farmers. However, the farmers themselves have spoken to scores of independent journalists that they will not return home till all their demands are met, and till justice is served to the families of the over 600 farmers who have died in the course of the year-long agitation.
"The movement will continue till the guarantee law on MSP is made," said RakeshTikait Farmer leader & National spokesperson of Bhartiya Kisan Union (BKU) soon after the PM's announcement.
एमएसपी पर गारंटी कानून बनने तक जारी रहेगा आन्दोलन ;- @RakeshTikaitBKU pic.twitter.com/JQOCoOLe44

— Rakesh Tikait (@RakeshTikaitBKU) November 19, 2021
Priyanka Gandhi kept the focus on the over 600 martyrs, the slurs and allegations that the farmers have had to endure said, "Narendra Modi ji your minister's son crushed farmers to death, you didn't care. Your party leaders insulted farmers and called them terrorists, traitors, goons, miscreants, you yourself called them andolanjeevi, beat them with sticks, arrested them." She added, "Now, sensing defeat in polls, you have suddenly started to realise the reality of this country — this country has been built by farmers, it is a country of farmers, they are the real protectors of the country and no government can run the country by trampling upon the interests of farmers". Priyanka Gandhi said she found it "difficult to believe" the PM's " intentions and your changing attitude."
600 से अधिक किसानों की शहादत
350 से अधिक दिन का संघर्ष, @narendramodi जी आपके मंत्री के बेटे ने किसानों को कुचल कर मार डाला, आपको कोई परवाह नहीं थी।

आपकी पार्टी के नेताओं ने किसानों का अपमान करते हुए उन्हें आतंकवादी, देशद्रोही, गुंडे, उपद्रवी कहा, आपने खुद आंदोलनजीवी बोला..1/3

— Priyanka Gandhi Vadra (@priyankagandhi) November 19, 2021
Rahul Gandhi had predicted the repeal in January, as he led his party to openly support the farmers even before the SAD quit the BJP alliance.
Mark my words, the Govt will have to take back the anti-farm laws. pic.twitter.com/zLVUijF8xN

— Rahul Gandhi (@RahulGandhi) January 14, 2021
Now BJP hopes its proposed repeal of the laws will be its lucky charm to win elections of Punjab, Uttar Pradesh and Uttarakhand. However the farmers are saying they are unlikely to forget slurs like 'andolanjeevi' or parasite that thrives on protests, and being called Khalistanis, etc in a hurry.
#FarmersProtest pic.twitter.com/Ch8DoN2BTq

— Kisan Ekta March (@KisanEktaMarch) November 20, 2021
Since the farmers from Punjab are predominantly Sikhs, BJP's troll army and some of their apologists in Bollywood had attacked them on social media frequently branding them as "Khalistanis" or those seeking a separate Sikh homeland of Khalistan. The National Investigation Agency (NIA) had summoned around 40 protesters for their alleged involvement in raising funds under the banner 'Sikhs for Justice'. In its First Information Report (FIR), the NIA accused Sikhs For Justice and other alleged Khalistan outfits of entering into a conspiracy of collecting huge funds for an on-ground propaganda against the Government of India.
The BJP, had not anticipated that the protest would get global support, and continue for as long as it has. Now that crucial elections loom over the horizon, it has done a U-turn on one of the three demands. However Prime Minister Narendra Modi when announcing a repeal of the three contentious farm laws in his address to the nation on Friday, November 19, continued to defend them, saying Farm Laws were passed with "good intentions" and for "welfare of farmers, specially small farmers, in the interest of the agriculture sector, for a bright future of 'gaanv-gareeb'."
PM said that only "a section of them has been opposing the laws, even as we kept trying to educate and inform them," adding that the government failed to "explain to some farmers" as did "agricultural economists, scientists, progressive farmers" who "also tried their best to make them understand the importance of agricultural laws".
His words were echoed by Uttar Pradesh Chief Minister Adityanath who was quick to welcome PM Modi's decision to repeal the three farm laws. Adityanath also expressed regrets that farmers could not be convinced despite the government's best efforts. "We failed to explain our point to the people. I welcome the withdrawal of three agricultural laws by the Prime Minister on behalf of the Uttar Pradesh government," he said.
आदरणीय प्रधानमंत्री श्री @narendramodi जी द्वारा तीनों कृषि कानूनों को वापस लेने के निर्णय पर… pic.twitter.com/EwjmOpaTG7

— Yogi Adityanath (@myogiadityanath) November 19, 2021
The PM, who is on tour in UP now, had asked that farmers return home. However, the farmers have so far said. They are not in a hurry to do that yet.
Related:
Farmers celebrate repeal of three laws at Delhi borders!
Three Farm Laws to be repealed: Prime Minister Narendra Modi
Centre backs down, repeals three contentious farm laws
New farmer suicide data showcases continuing social inequalities
Haryana: Tensions rise between farmers and BJP leaders