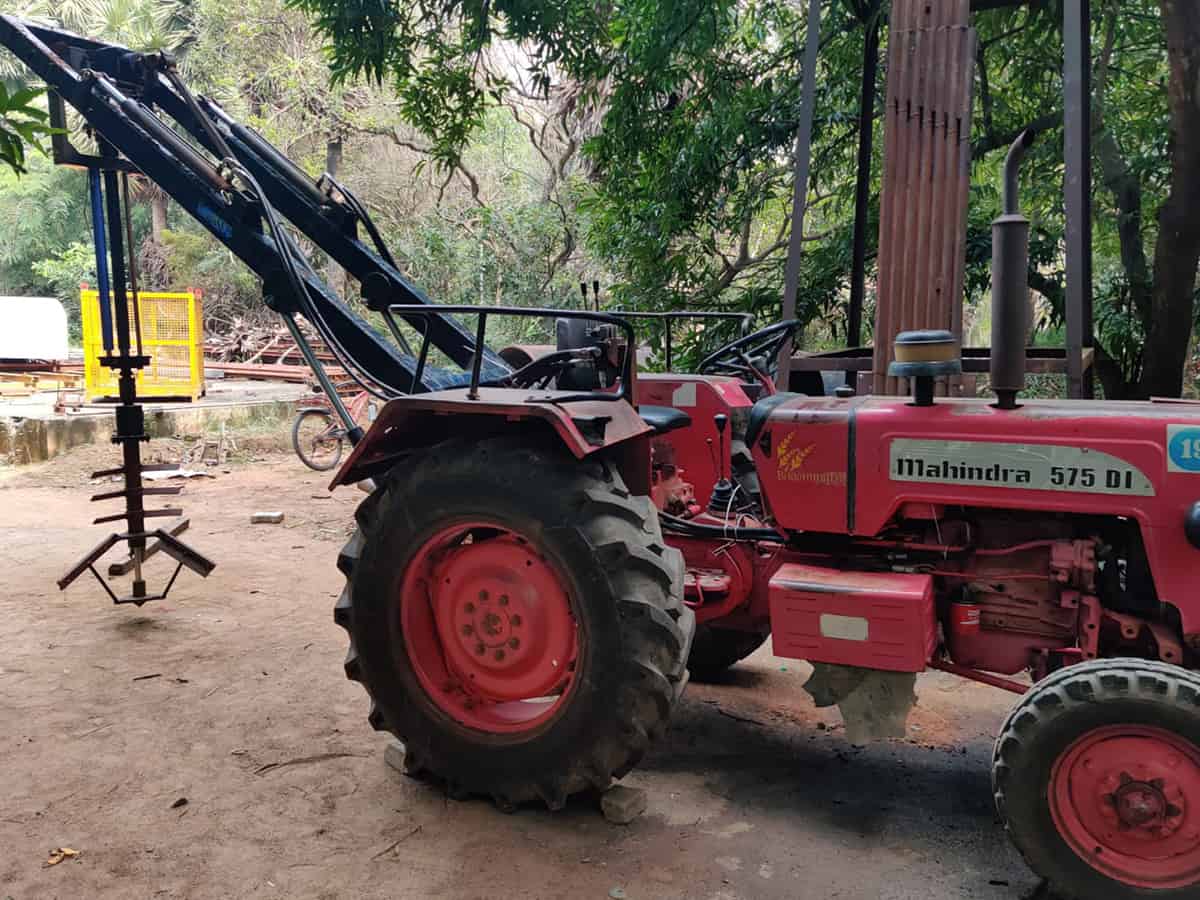 Tamil Nadu will soon take the path breaking step to dignify the work of the sanitation worker, the safai kamgar. HomoSEP, a robot to clean the septic tank will shortly be deployed across the State, The Hindu reports. This long overdue intervention needed to dignify and mechanise this work, work that is not recognised by a deeply stratified Indian state and society comes in the form of a robot that was developed by researchers of the Indian Institute of Technology (IIT) Madras. It does not require human intervention and can be operated above ground by sanitation workers.
Prabhu Rajagopal of the Centre for Non-destructive Evaluation and faculty in the Mechanical Engineering department at the institute, who leads the team, said it was in touch with sanitation workers and the entire effort supported by the non-governmental organisation Safai Karamchari Andolan. The team worked with Solinas Integrity, a start-up incubated at the institute. The first of the two HomoSEP units had been provided to self-help groups led by Nagamma and Ruth Mary, whose husbands died during sanitation work. Solinas Integrity is training sanitation workers to operate the unit.
The researchers are today in the process of identifying locations for deploying the robot. There are proposals to deploy them in Gujarat and Maharashtra. The first two HomoSEP units had been provided to self-help groups led by Nagamma and Ruth Mary, whose husbands died during sanitation work. Prabhu, principal investigator of the project, said the HomoSEP brought together the key stakeholders and hoped their effort would inspire others to join the push to develop a solution to a pressing social problem. He had guided a student Divanshu Kumar, who developed the product as a final year master's project and in 2019 it was showcased in IIT Madras Carbon Zerp Challenge and received seed money to take it forward.
"We hope to leverage support from government channels to mass-produce and distribute our solution on a much larger scale throughout the country from next year," he said. Since then the project had received financial support through CSR from several companies. Solinas Integrity is training sanitation workers to operate the unit.
'Stop Killing Us', a campaign by the Safai Karmachari Andolan
Just a fortnight ago, a powerful, 75-day old campaign, " Stop Killing " was successfully launched by the SKA, decrying the deaths of sanitation workers in sewers and septic tanks.
Braving scorching temperatures #Action2022 campaign against sewer and septic tank deaths moves to #Sikar in Rajasthan today | The heat is on and #StopKillingUs is the call to the nation pic.twitter.com/ewy6fxnIAH

— Bezwada Wilson (@BezwadaWilson) May 22, 2022
Needless to say, this campaign that also exposes the ineffective application of the 2013, Prohibition as Employment of Manual Scavengers and their Rehabilitation Act, found scant response in India's commercial media. It had called for protests across India where workers will demand due recognition and compensation for deaths in sewers, septic tanks. Focused in the national capital until May 18 and then branched out to different cities. In recent days, the campaign reached, Uttarakhand's Dehradun, Rajasthan's Sikar, Haryana's Sadhaura. In all these places, sanitation workers gathered and held up huge block letters making up the phrase "STOP KILLING US." Many other regions also reported such protests.
Numbers
Recently, despite admitting to the reported 620 deaths since 1993, the Government not realising its responsibility to end the draconian practice, in reply to a question, Social Justice and Empowerment Minister of State Ramdas Athawale had briefed the Lok Sabha that –a) only in 445 cases had compensation been paid; b) 58 cases were settled partially settled c) 117 cases were pending.
Further, it was also stated that 53,598 manual scavengers had been identified from December 6, 2013 till June 30, 2019 and while the 2013 Act prohibits employing persons for manual scavenging, there were no conviction reports filed by the State/Union territory. While being asked whether the 2013 Act was to be amended to make such reporting compulsory, the minister expressed no plans for the same. A report by Scroll.in also highlighted this issue of under-reporting as evident from the data that was shown by the ministry that elucidated the registered deaths in such cases in the last five years till 2020, to be: 52 in Uttar Pradesh; 42 in Tamil Nadu36 in Delhi; 34 in Maharashtra; 31 each in Haryana and Gujarat. Southern states like Tamil Nadu with 145 deaths and a similarly high number in Karnataka, Telangana and even Kerala, the lives of the safai karmachari are clearly viewed very cheaply in India
Scroll.in reported, as per a ministry of social justice and empowerment bureaucrat elaborating on the last 27 years statistics up to 2020 that: (i) Manual scavenging work led to death of 1,013 people; (ii) FIRs were filed in only 462 cases; (iii) In most of these cases, specifically, 418, only negligence by death under Section 304, IPC was invoked; (iv) 44 cases registered as accidental deaths; (v) 37 FIRs that amount to less than 1% mention the Prohibition of Employment as Manual Scavengers and their Rehabilitation Act
Hopefully if the robot, HomeSep is applied widely, some dignity and sanity will finally be accorded our sanitation workers.
Related:
Stop Killing Us: Sanitation workers
Manual scavengers: Abandoned by state, derided by society
Manual scavenger deaths: Did Centre misrepresent death data in Parliament?
Gujarat: 12 sanitation workers dead, but no compensation?
No death due to manual scavenging: Social Justice Minister Athawale
https://cjp.org.in/wp-content/uploads/2020/10/White-Paper-Sanitation-workers.pdf
Manual scavenger deaths: How effective is the law in preventing them?