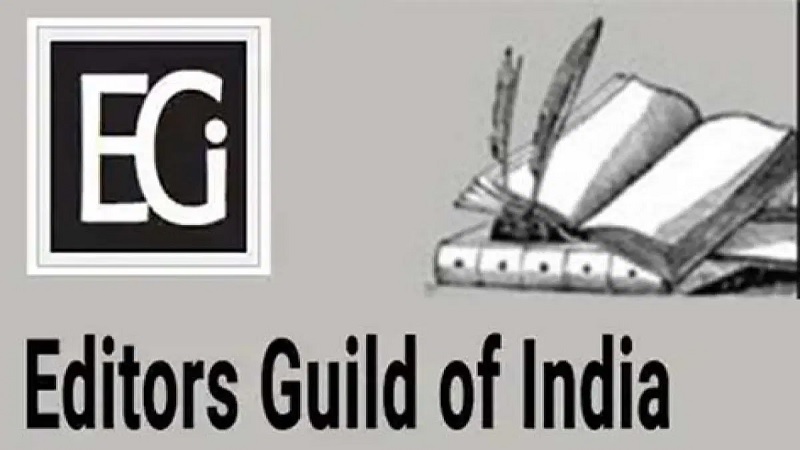 Image Curtesy:kashmirobserver.net
Withdraw Kashmir Police's advisory forbidding journalists from reporting live encounters with militants, demanded the Editors Guild of India (EGI) on April 17, 2021.
The EGI dismissed the superficial argument stating that such coverage can "incite violence" or promote "anti-national sentiment" when in reality, "nothing can be further from the truth." It pointed out that live reporting from conflict areas, especially involving security forces and militants, is one of the most important journalistic duties that requires extreme grit and determination from reporters.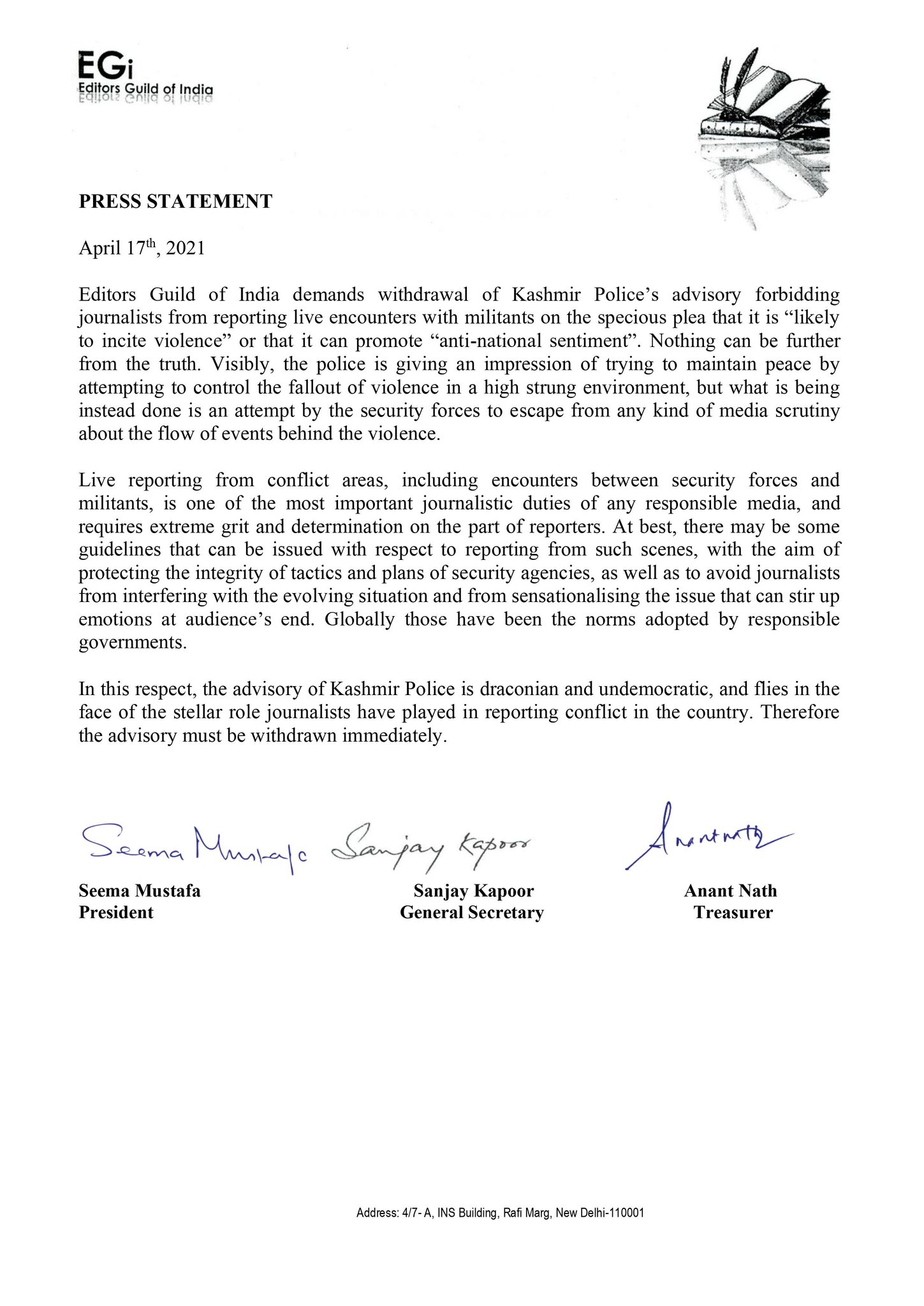 While the EGI accepted there may be some guidelines relating to reporting in such areas, it termed the Kashmir police advisory as draconian and undemocratic, claiming that such rules flout the role of journalists in reporting conflict in India. As such they demanded that the advisory be immediately withdrawn.
"Visibly, the police are trying to giving an impression of trying to maintain peace by attempting to control the fallout of violence in a high strung environment, but what is being instead done is an attempt by the security forces to escape from any kind of media scrutiny about the flow of events behind the violence," said the EGI in a press release.
Related:
Address people's anguish to restore peace in J&K: CCG to GoI
Veteran Human rights lawyer IA Rehman passes away in Lahore
Missing CRPF jawan's family demands answers
Gradual, unannounced but continuous dismantling of Constitutional mechanisms since 2014:Anuradha Bhasin