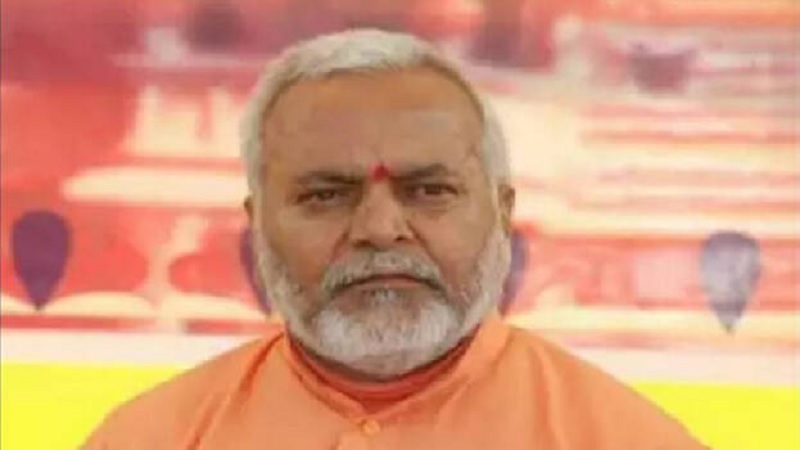 Image Courtesy:keralakaumudi.com
A special court has acquitted former Union Minister and BJP leader Swami Chinmayanand alias Krishna Pal Singh, accused of prolonged sexual exploitation of a 23-year-old law student, reported LiveLaw.
Special Judge P K Rai said that the prosecution could not prove the case beyond reasonable doubt, and hence acquitted him of all charges. The court also reportedly noted that the survivor complainant had turned hostile during the pendency of the trial.
The law student was pursuing LLM in a college run by Chinmayanand's ashram and was living in the hostel when she accused the BJP MP of rape. She had alleged that Chinmayanand sexually exploited her for a year after helping her with admission into his college. He allegedly filmed her taking a bath and blackmailed her with the video and raped her. The woman said that she was raped repeatedly for a year by him and she was also brought to his room at gunpoint and forced to give him massages.
The case against Chinmayanand was lodged at Kotwali police station in Shahjahanpur on August 27, 2019 on a complaint of the survivor's father, who had said that her mobile phone was switched off since August 23, adding that he found through her Facebook account that she had been threatened by Chinmayanand and his accomplices of her physical harassment and rape, besides dire consequences, reported LiveLaw.
On September 20, he was arrested and remanded to judicial custody for stalking, criminal intimidation, wrongful confinement and sexual intercourse under the relevant sections of the Indian Penal Code.
Early in 2020, the Allahabad High Court granted him bail raising questions over the survivor's silence over the alleged incident. Justice Rahul Chaturvedi, as reported by SabrangIndia, said, "A girl, whose virginity is at stake, not uttering a single word to her own parent or before the Court regarding the alleged incident, is an astonishing conduct which speak volumes about the ingeniousness of the prosecution story."
The judgment also said, "It is also noticeable that there is also nothing on record that during the period of the alleged atrocities committed upon Miss "A" she made any complaint or even any whisper to her family members against the accused applicant, therefore, at this juncture, this Court draws its conclusion that it was a complete matter of quid pro quo but over a span of time the greed for extracting "more", she along with her accomplices seems to have advanced for hatching a conspiracy against the applicant and tried to black mail him for ransom, through the obscene video clips recorded by herself."
The order delivered in February last year also made some rather odd remarks about the survivor's father saying, "It appears from the text of the FIR, lodged by father that there was no direct contact between the daughter and her father. The relationship between father and the daughter seems to be quite strange as they were having no direct contacts and were alien to each other and the father was taking stock of the situation of his daughter through her Facebook account."
Advocate Om Singh had lodged an FIR on August 25, 2019 at Kotwali station against the law student and her friends, allegedly for demanding Rs. 5 crores as extortion from Chinmayanand but the court acquitted them based on lack of evidence and hostile witnesses, as per LiveLaw.
(To be updated with order)
Related:
Chinmayanand granted bail, did judge shame survivor?
Former Union Min. Chinmayanand accused Of Rape by UP Law Student, Arrested