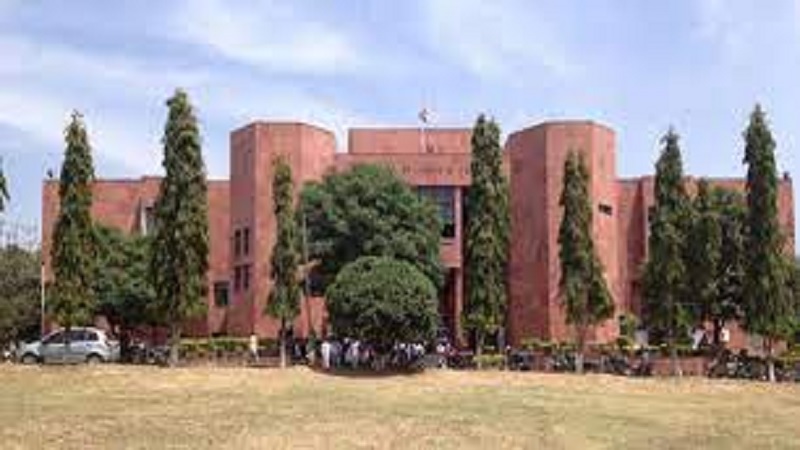 Image Courtesy:jkhighcourt.nic.in
The Jammu and Kashmir High Court has granted protection to a married couple, after the woman alleged that they have been receiving death threats after she embraced Islam and married a Muslim man.
Justice Ali Mohammad Magrey said, "..in order to ensure protection to the life of the petitioners in peculiar facts and circumstances of the case, it has become necessary to direct respondents 1 to 5 to ensure that the petitioners are not harassed/attacked/kidnapped or caused any harm by respondents 6 and 7 or by anyone at their instance and they shall be allowed to live their married life the way they like and protect their rights in terms of the guarantee as enshrined by the Constitution of India."
The woman submitted before the court that she, on her own free will without any force and with her sound mind converted to Islam. To prove that the married couple are adults, the court recorded the date of birth certificates issued by the Board of School Education which showed that the woman is 26 years old and the man is 32 years of age.
During the hearing, she contended that it was very difficult for her to appear before the High Court and that she managed through her friends in Jammu. The court also recorded in its order, "She submits that there is a persistent threat to her life as also of the petitioner no. 2 (husband) as she has married petitioner no. 2 to the disliking of respondents 6 and 7 (woman's parents) and it is on their instance that a large number of people are bent upon to kill the petitioners."
She claimed that as soon as the news of her conversion came to the knowledge of her family, they started threatening her and the husband. The court also noted that an FIR was registered against the couple at Satwari Police Station by the parents of the woman but directed the SHO of Police Station Satwari, Jammu to not take any coercive steps against them.
The matter has been listed on May 28.
The order may be read here:
Related:
Social acceptance of live-in couples is increasing: Punjab & Haryana HC grants protection
Punjab & Haryana HC says interfaith marriage invalid as Muslim woman did not convert