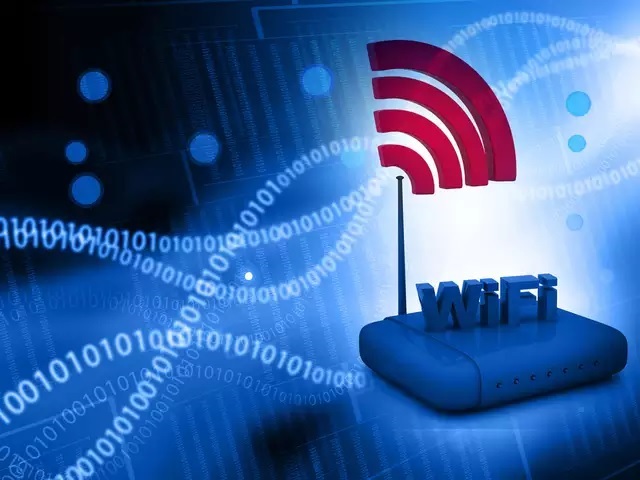 Predicting the upsurge of the rise in internet demand during the 21-day lockdown, the Department of Telecommunications (DoT) has asked telecom sector regulator, the Telecom Regulatory Authority of India (TRAI) to grant additional spectrum to telecom operators to meet the same, reported The Telegraph India.
All over the world, the internet is being used by people to work from home – connecting to office servers on the cloud or using video conferencing, by children to attend 'remote' classes and by most of the population to stream songs and shows over OTT platforms.
While the internet is used for people to work from home, data capacity by telecom operators is expected to see an uptick in consumption for OTT platforms like Netflix, Amazon Prime, Hotstar, etc.
In a letter addressed to the DoT and 11 content streaming platforms, the Cellular Operators Association of India (COAI) has urged them to cooperate and introduce measures to reduce data consumption, for e.g. temporarily move from High Definition (HD) streaming to standard definition (SD). The letter said that telecom operators expect a 20 percent surge in traffic from March 22 and the allocation of additional spectrum would help them cope with the increase in data usage due to self-quarantine across the country.
In the letter to Telecom Secretary, Anshu Prakash, COAI has demanded an additional spectrum in the 1800MHz band to be allocated to all telecom service providers – Reliance Jio Infocomm, Bharti Airtel, Vodafone Idea, MTNL and BSNL equally for the short-term to augment capacity and ensure continuity of the broadband service.
#COAI urges #government to provide additional #spectrum to all #TSPs for the time being, for maintaining #telecom #services, equally or to no one at all. #21daylockdown #coronaindiaupdate @livemint@VodaIdea_NEWS@reliancejio@Airtel_Presence @DoT_Indiahttps://t.co/kQNeeDU94w

— COAI (@ConnectCOAI) March 25, 2020
In an appeal to the government to direct OTT platforms to initiate measures that would ease network infrastructure, COAI Director General, Rajan S Mathews said, "Video streaming constitutes 30-35 per cent of our network capacity. Because many customers stream even TV broadcasting channels, if we shift from high to standard definition, we could reduce bandwidth usage by 20-30 per cent."
During this time, the COAI also asked these streaming platforms to do with ads and pop-ups that eat bandwidth.
#Digital Industry unanimously agreed that all companies will immediately adopt measures, including temporarily defaulting HD and ultra-HD streaming to offering only SD content, at bitrates no higher than 480p on cellular networks.These effective until April 14. #21daysLockdown

— COAI (@ConnectCOAI) March 25, 2020
Out of the 11 companies, three, Voot, Zee5 and Hotstar have replied saying they are doing their bit to tackle the issue.
Voot COO, Gaurav Rakshit told The Print, "We have seen a significant lift in consumption over the past week. Voot has already begun streaming in SD across our user base."
Given the current scenario where the internet consumption is at an all-time high due to COVID-19 and self-isolation, we will continue to serve the best of quality entertainment for audiences across India at the most appropriate and minimal bitrate required," Tarun Katial, CEO, Zee5 said.
A Hotstar spokesperson also said that the company is lean in internet consumption. Their HD video streaming is only applicable for subscription plans.
While Amazon Prime Video said it was working to reduce its streaming bitrates, Netflix has said that it has developed a way to reduce Netflix's traffic on telecom networks by 25 percent.
As the telecom network is gearing up to handle the pressure on infrastructure due to remote working, online education, online payments and digital healthcare, with technical teams and network providers working from the frontlines to ensure seamless connectivity, the COAI has also urged subscribers to mindfully use data so that critical services dependent on communications infrastructure can run smoothly without interruption.
#COAI urges #subscribers for responsible usage of #data, so that critical services can run smoothly & uninterrupted on #communications infrastructure. #COVID19 #IndiaFightsCoronavirus #StayHome #StaySafe #21dayLockdown #WeAreInThisTogether #LetsFightCovid19 #FightCOVID19 pic.twitter.com/2Au5pp39qb

— COAI (@ConnectCOAI) March 26, 2020
Related:
Indian churches put anti-Covid measures in place, some move services online
Kerala HC leads the way, only inevitable arrests to be made in the state
Covid-19: Ventilator, PPE shortages put India's frontline healthcare staff at risk