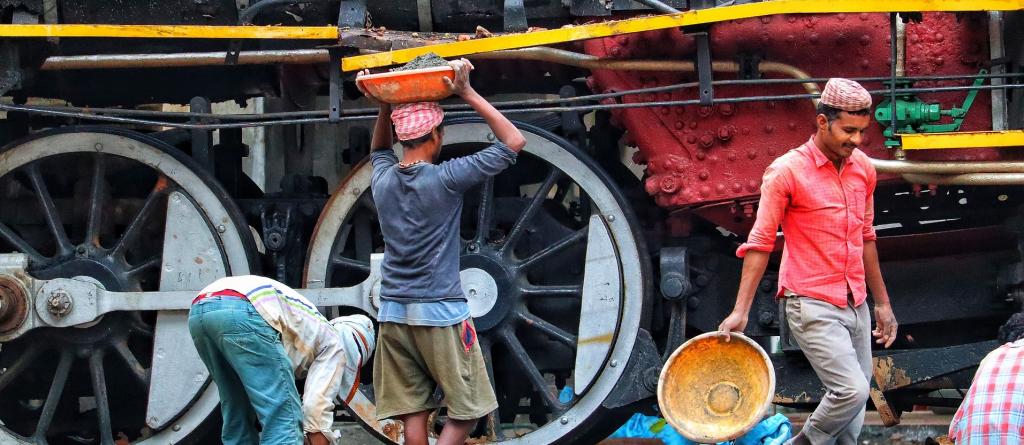 In a bid to prevent Covid-19 from mushrooming and entering Phase III, the Prime Minister had declared a 21-day nationwide lockdown. However, while doing so, the Central government left out the most vulnerable out of its ambit; not announcing a readiness plan for the socio-economically marginalized sections to fight the pandemic.
State governments however, came forth to announce some relief and rehabilitation measures, but they too looked to be grossly inadequate given the population of the marginalized and their social conditions.
While most state governments have announced relief measures for construction workers and people with ration cards – financial allowance ranging from Rs. 1,000 to Rs. 5,000 in different states, apart from free essential pulses and foodgrains; it left out many from the informal sector like small / marginal farmers, agricultural workers, domestic workers, manual scavengers, salt and fish workers, workers in food and hospitality and in other service industries, workers in entertainment, etc. in the lurch, leaving them to their own resources to tide by such trying times.
Keeping this in mind, the Working People's Charter Secretariat (WPC) has put forth a charter of demands to the Economic Response Task Force, helmed by Finance Minister Nirmala Sitharaman urging the government to create a Rs. 50,000 crore Emergency Workers' Welfare Fund to complement the state government's relief packages.
In its most important demands it has asked that the government provide one month free ration to all 230 million card holders under the National Food Security Act (NFSA) and conduct an immediate cash transfer during the entire phase of 'social distancing' either equivalent to the minimum wage or any amount not less than Rs. 10,000.
The current average wage of a NREGA worker ranges from Rs. 170 to Rs. 290 per day in different states. This number is pitiably low. The WPC demands that the wage is hiked by 50% as an interim measure and all NREGS workers who have lost their jobs in light of the lockdown, must be accommodated in work regarding local food production, cleaning and other sanitation services, food delivery and transport, to create awareness about Covid-19 in other communities, to take care of children and elders in households, etc.
The WPC has asked that construction workers who possess the 'construction worker welfare board card', street vendors who possess a license for vending by the municipal institutions or other registrations, daily wage workers / migrant workers / waste pickers, auto rickshaw and tempo drivers / goods & carrier workers and slum residents be given either allowance equivalent to the minimum wage or not less than Rs. 10,000 per month to survive this time.
All those in the entertainment industry – production officials on a contract basis, light men, etc. be given an upfront payment of 30 episodes due to shoots of serials and episodes coming to a halt.
All of these workers and the homeless, apart from the cash, must be given safety gear as required.
The WPC has also demanded that midday meals and dry rations for children be provided at the doorstep, all price hikes on cooking cylinders be withdrawn, evening clinics with health infrastructure in migrant settlements be made available, free admission and treatment be given to suspected patients in worker areas and immediate measures be taken against price hikes and monopolization of essential items like food, masks, sanitizers, medical equipment, etc.
In view of forced evictions and provision of basic services, it has asked that forced evictions of all slum settlements be halted and homeless informal workers be given adequate shelter, water be provided for sanitization to contain the outbreak, working and middle-class groups' utility bills be suspended for 2 months and power supply be continued, mortgage payments be frozen, safai karamcharis be given statutory employment (equal wages for equal work, EPFO, ESIC), fast track courts be formed to hear cases of domestic violence and other violence arising out of social distancing and isolation, an emergency helpline number be issued for women and child safety, provisions of loans to MSMEs and other businesses be made and special transport to migrant workers who wish to return to their source states be provided.
Compared to the above wholesome demands, this is what the state governments are currently providing –
In Uttar Pradesh, around 35 lakh labourers including vendors, rickshaw pullers and those who earn their livelihoods in local markets, were set to receive Rs. 1,000 each per month by the state government. Apart from this, 1.67 crore construction workers, Antyodaya and MGNREGA card holders and daily workers would be immediately supplied with a month's food grains.
According to the World Bank, the population of the poor in Uttar Pradesh is around 6 crores. Hence, the current plan of the government to aid the marginalized is set to leave out at least 5 crore people from its fold.
In Telangana, it was announced that those with white ration cards (88 lakh) would be given Rs. 1,500 per family and 12 kg of rice.
In Delhi, the state government announced a financial assistance of Rs. 5,000 per month to each construction work who will be rendered unemployed due to the coronavirus outbreak.
Kerala has announced a disbursal of Rs. 2,000 crore to families in need and a pension to those who don't get it of Rs. 1,000 each. 10 kg of free rice would be given to families below and above the poverty line.
The Odisha government is providing rice, wheat and kerosene to 3.26 crore beneficiaries under the NFSA and 4.50 lakh beneficiaries of the State Food Security Scheme.
In Bihar, families who possess ration cards will get free ration and a Rs. 1,000 allowance per month.
In West Bengal, 7.85 crore in the state are set to get free rice and wheat for the next six months and daily wage earners under an assistance scheme called 'Prochestha' would be given a monthly grant of Rs. 1,000.
Punjab is set to provide Rs. 3,000 to all registered 318,000 construction workers in the state, apart from allotting Rs. 20 crore for food, shelter and medicines to those in need.
What's missing?
While some governments have deferred utility payments, none of them have suspended it. The Delhi government for example has said that people could come to night shelters there and avail dinner, but it fails to mention how it will match the capacity of 3,000 – 4,000 people who throng there when the capacity of accommodation is only for a minimum of 50 and a maximum of 400 people. Also, most of these shelters are for men, hence, once again, most destitute women appear to be inadvertently left out.
The measures provided by the state governments seem to only tackle the surface of the problem. They have made no mention of how they will make people in migrant settlements or other workers from the marginalized sections, aware of the dangers of Covid-19. Except for the state government of Kerala which is recording videos in the tribal languages to spread awareness among those communities, no other state has even mentioned such a measure.
How do the State governments plan on ensuring hygiene if they haven't mentioned how essentials like soap and water to keep the virus at bay will reach rural areas and slums in rural areas? Given that the people may have to buy medicines and other essentials for their households, how is it possible for unemployed workers to tide by with Rs. 1,000 a month in this day and age? Also, the state governments have made no mention of disinfection activities in such areas.
Speaking to Sabrang India, Shakeel, from the Basti Suraksha Manch says especially of the Delhi government, "If not cash, state government should at least provide three months ration to the poor. Women doing domestic work are left out of these provisions. How do women access shelters for food when out of the 216 shelters only 7 to 8 shelters are earmarked for women? They have enough in stock to provide for all. However, they don't have the infrastructure to provide for all. In light of the looming hunger, they should involve non-state actors like trade unions, NGOs, gurudwaras etc. to improve disbursal of ration. Minimum wages in Delhi are Rs. 15,000, we've only asked for Rs. 10,000."
In yesterday's address to the nation, PM Modi announced a package of Rs. 15,000 crore for health professionals at the front lines and for the improvement of health infrastructure. However, there has been no plan announced for the over 36 crore people in the country who live in poverty and whose livelihoods will take a massive hit due to the Covid-19.
Finance Minister Nirmala Sitharaman too seems to making indefinitely delays in announcing the economic aid package for the country. Will it hold anything for India's poor to be saved during this crisis or will they end up becoming collateral damage amid the pandemic?
Related:
States announce relief measures; Centre still mum on economic aid for Covid-19
Compensate street vendors, waste pickers, daily wage workers and micro- businesses