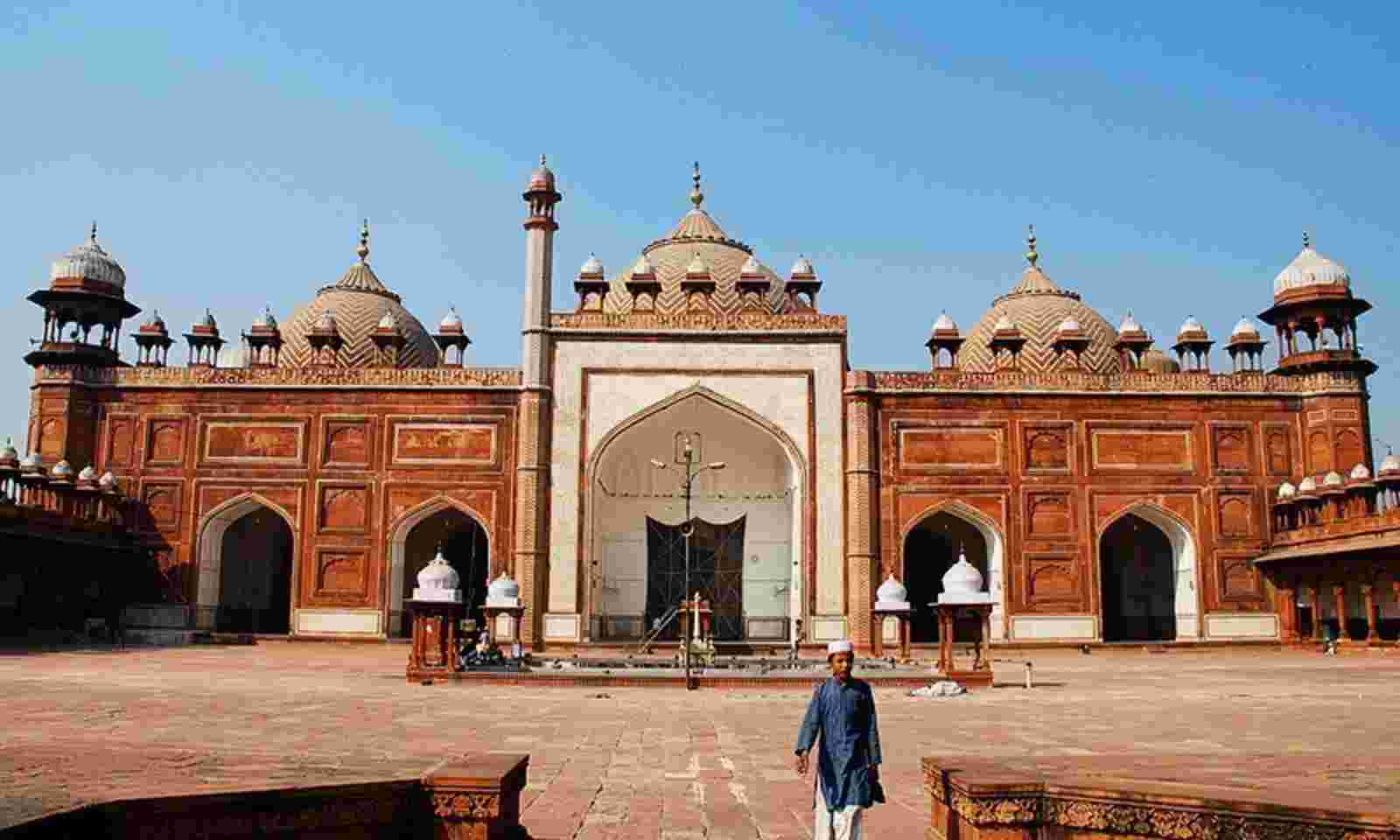 An application has been filed on behalf of 'Bhagwan Shri Krishna Virajman' before a Mathura Court seeking a ground radiology test to be conducted by Archaeological Survey of India (ASI) under Jama Masjid in Agra to purportedly unearth idols of lord Krishna allegedly buried under the mosque. The plea comes close at the heels of a Varanasi court order for an ASI survey to be conducted at the site of the Gyanvapi mosque – Kashi Vishwanath temple.
The application filed before the Mathura court asserts that Mughal Emperor Aurangzeb razed Mathura Janmasthan temple and took the Krishna idols and buried them under Jahanara mosque in Agra, popularly known as Jama Masjid. The applicants state that several historians believe that the Shahi Idgah exists in place of the prison cell where Lord Krishna was born. The application has been filed in a suit filed before the Court of Civil Judge Senior Division, Mathura, which had issued notice in February. The application is expected to come up for hearing in May, reported LiveLaw.
In September 2020, a Mathura Civil Court had dismissed a similar suit filed by a devotee on behalf of Lord Krishna stating that, "if each and every devotee is allowed to institute such suits, it would jeopardize the judicial and social system". An appeal against this dismissal is pending before the District court.
The application places reliance upon the Civil Court, Varanasi order directing ASI to conduct a survey of the Gyanvapi mosque to ascertain whether it was built after demolishing Kashi temple. Soon after the Varanasi court order, Uttar Pradesh Sunni Central Waqf Board and Anjuman Intezamia Masjid Varanasi have challenged it before the Allahabad High Court for being arbitrary and for acting against the spirit of judicial discipline.
It is noteworthy that BJP leader Ashwini Upadhyay had in March this year filed a petition before the Supreme Court challenging the constitutional validity of the Places of Worship (Special Provisions) Act 1991. The purpose of the Places of Worship Act was to prohibit conversion of any place of worship and to provide for the maintenance of the religious character of any place of worship as it existed on August 15, 1947. But this was proving to be a hurdle for the plethora of temple restoration suits filed in wake of the Ayodhya land dispute judgment by the Supreme Court. A bench of CJI SA Bode and Justice AS Bopanna has issued notice to the Ministry of Home Affairs, Ministry of Law and the Ministry of Culture. Meanwhile, courts in Uttar Pradesh have admitted multiple petitions in these "temple restoration" suits.
.
Related:
Gyanvapi case: Pleas before Allahabad HC challenging ASI survey order
Gyanvapi controversy manufactured for political gain?
Not surprised about ASI being asked to survey Gyanvapi complex: SM Yaseen