Just days after the landmark judgment of the Supreme Court in matters pertaining to mob lynchings, yet another man was lynched by a mob in Alwar, Rajasthan on Friday July 20. The man identified as 28 year old Akbar Khan of Haryana, was walking back home with his friend and two cows through a forested area in Alwar district's Lalawandi Village, when he was killed by a mob on suspicion of cattle smuggling. Khan's companion managed to escape.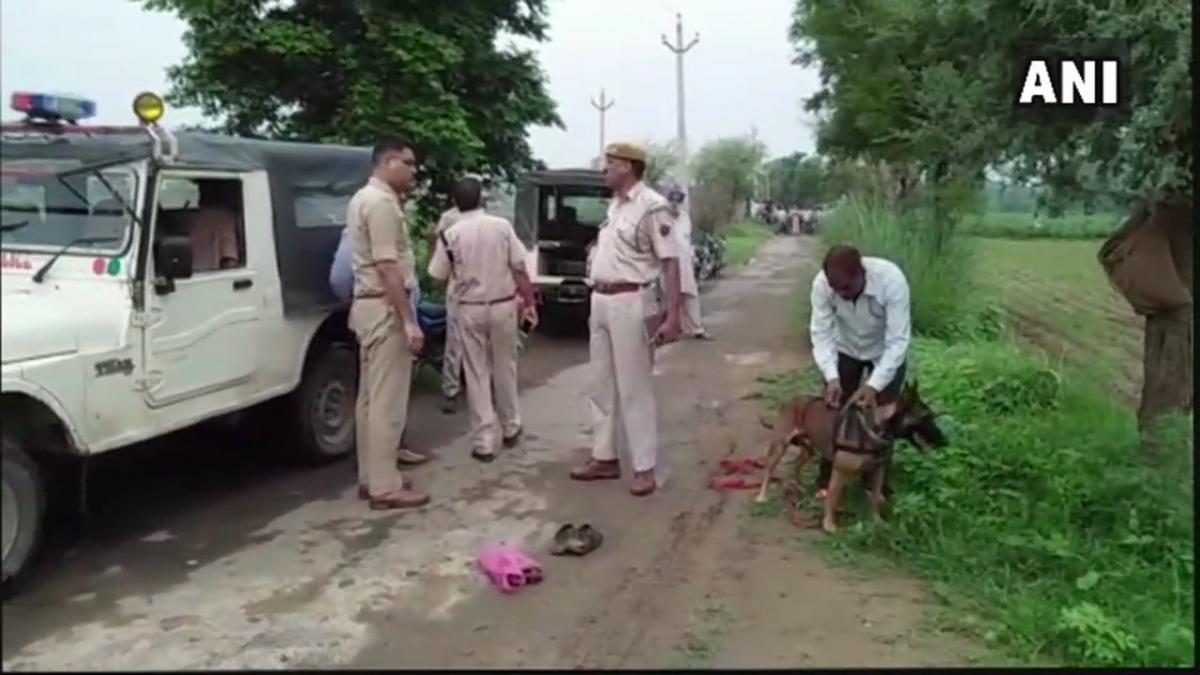 Image Courtesy: ANI
Alwar IG Hemant Priyadarshi held a press conference on July 21, saying, "The police received intimation at 12:40 at night and immediately set out for the spot." By the time the police reached the spot, Khan was bleeding profusely. He was declared brought dead to the hospital. "The body has been sent for post mortem. Two people suspected of their involvement were questioned and later arrested. We are still looking for the other suspects. We are committed to ensuring justice in the case," said IG Priyadarshini. Meanwhile, an FIR has been filed against unknown persons.
Akbar Khan was a resident of Kol Village in Ferozepur Jhirka in Haryana. He is survived by five children. According to Jag Ram, the Sarpanch of his village, far from being a cattle smuggler, Khan was a shepherd who occasionally also worked as a labourer to make ends meet.
Activists claim that this is a part of a larger extortion network operated by the so called gau rakshaks. The People's Union of Civil Liberties issued a statement on Saturday saying, "
It is well known that extortionists under the garb of gaurakshaks are roaming the streets looking for a prey. If those carrying cows are able to pay the sum demanded, then they are allowed to go or else fired at and killed. This time too this has been the case, as reported by activists from the ground level."
PUCL has also made the following demands:
the immediate transfer of investigation to an independent agency, like an SIT or under the IG.
Arrest the killers of Akbar Khan.
Immediately and restore the cows to the family of Akbar Khan.
Compensation including cash of 25 lakhs and land to the family. And a government job to his kin.
Aslam be given protection.
No false case of cow smuggling be filed against Akbar and Aslam.
The Ramgarh SHO be dismissed from duty. As the onus is on the State to protect the people from lynching.
The Home minister give a plan for the protection of dairy farmers particularly the Meos in Mewat region.
PUCL's entire statement may be read here.
Meanwhile, Rajasthan Chief Minister Vasundhara Raje responded to the lynching in a tweet saying, "The incident of alleged lynching of a person transporting bovines in Alwar district is condemnable. Strictest possible action shall be taken against the perpetrators."
This incident comes just 15 months after dairy farmer Pehlu Khan was lynched by a mob along a highway in Alwar district. In fact, Ummar Khan whose body was discovered near railway tracks in November 2017 was also alleged to have been killed by cow vigilantes. These successive instances of a group of people feeling empowered and confident enough to take the law into their own hands in the state, one wonders if there is a reason why the fear of the law is absent in Rajasthan.