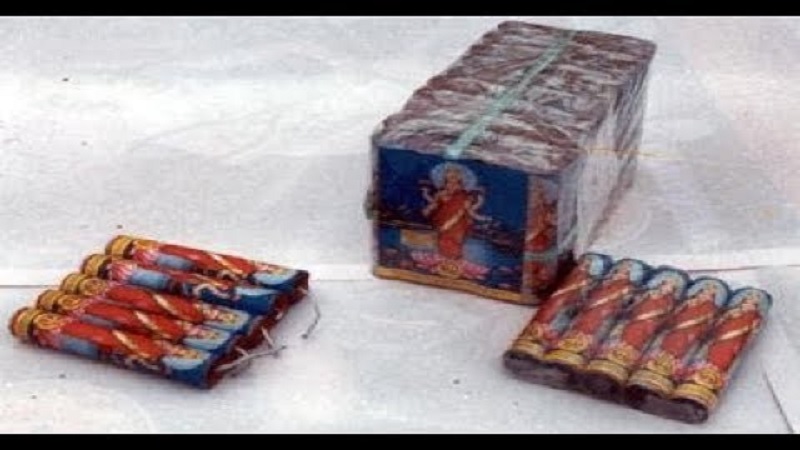 Image Courtesy:youtube.com
In reflecting the state of hate that the Hindutva right wing groups have openly encouraged, even small time goons have gained confidence that the local police and will not take action agains them, and have started roaming markets threatening Muslim shopkeepers with dire consequences. A 58 second video, perhaps shot by one the saffron staff wearing members of the self-appointed Hindutva crew shows one such threat, delivered with a chilling 'promise' that the worst is yet to come and Muslims will have to 'pay a bigger price later'.
"Can NSA or UAPA apply against these? Will it come in the class of breaking the social brotherhood," asked the social media user who uploaded the clip.
क्या इनके खिलाफ NSA या UAPA लागू हो सकती है? क्या ये सामाजिक भाइचारे को तोड़ने की कक्षा में आएगा? pic.twitter.com/jmnGEyH3Ev

— Iqra Quraishi (@Iqraquraishi1) November 5, 2020
The baseball cap wearing gangleader is heard and seen warning the bearded Muslim shopkeeper not to stock or sell any fireworks with the images or names of Hindu gods, specifically Lakshmi and Ganesh, the main deities worshiped during Diwali. "We will send decoy customers to you till Diwali," said the goon, "and if even one such Lakshmi bomb, Ganesh bomb, firecracker is found in your shop. We will take action that you will not like. Understood?"
"I promise, gentleman's promise," said the Muslim man extending his arm for a handshake that is rejected by the goon who identifies himself as 'Bhaiyya' something, he is mumbling his name, only to raise his voice again stating Coronavirus for rejecting his handshake. None of them are wearing masks, or maintaining social distance.
Then another goon from the Hindutva gang, a bearded one this time, starts threatening the much older than him Muslim shopkeeper. His threats reveal the real, more sinister plan of the right-wing gangs out patrolling the area. "We will never shake your hand. If after one cartoon so many crowds can gather, we are also not impotent. If you are against CAA-NRC you are against us. We are asking everyone not to buy from Muslim shops, as they had shut down in protest against CAA-NRC. This is clear. When you are against the nation, we are against you," says the bearded goon.
The Muslim shopkeeper tells him its not true, then requests the goon not to get angry and even apologises for everything. The Hindutva gang leader then tells his brother-goon, that they are focused for now on threatening the shopkeeper about dire consequences if Lakshmi or Ganesh branded fire crackers are sold, and "they (Muslims) will have to pay the price for the CAA-NRC issue later".
From their dialect, accent and way of speaking Hindi, it appears that this threat visit was carried out somewhere in Uttar Pradesh, or in an area that lies on the Delhi-Uttar Pradesh border, or maybe an area on the outer suburbs of the National Capital Region. While identities, and affiliations of the right-wing goons is not clear, it is clear that they are confident that they will not be taken to task by the state police, or that they enjoy, or work for someone with political connections.
Related:
Haryana: Nitika Tomar's murder being used to fuel 'love jihad', hate politics?
BJP karyakarta, Modi devotee, anti-'love jihad' proponent, anti-feminist: Who is the real Rekha Sharma?
Centre to publish order against Sudarshan news complaints, informs SG
'UPSC Jihad' is prime example of virulent Islamophobia: Petitioner in Sudarshan News case