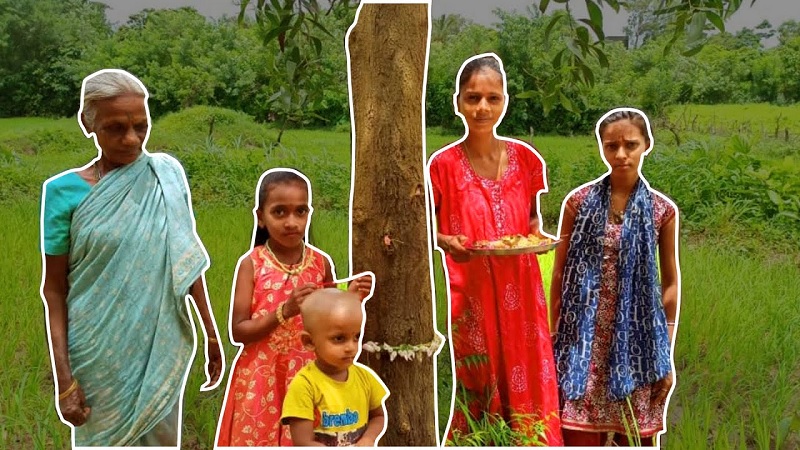 Residents of the forested Aarey Colony, home to nearly 8,000 men, women and children belonging to the tribal communities of Maharashtra vowed to protect trees by tying them 'rakhis' on the occasion of 'Rakshabandhan'.
Amid the encroaching urbanization, the indigenous tribes residing in the Aarey Colony strive to keep their traditions alive, celebrate their distinguished culture and pass it on to the younger generations, while deeply caring for the forest that is their home. The Aarey colony is also the site of the controversial metro car shed, that resulted in felling of over 2000 trees in 2019, massive protests and the subsequent arrests of many young activists.
Calling this unique celebration 'Vrikshabandhan', one of those young activists, Manisha Dhinde said, "we are tying rakhis to the trees to protect them. We will do everything possible to protect these trees (of Aarey)."
Watch this video where the young activists, residents of Aarey and members of Aarey Conservation group participate in the program and tie handmade 'rakhis' to the trees.